Research is conflicting on the safety of artificial "foods." In general, science demonstrated that natural, whole foods are the most nutritious and therefore the safest to eat. Chances are you will not die, or have any major health problems if you eat artificial foods sometimes. The consensus of health professionals is to consume artificial foods, or foods with artificial ingredients as infrequently as possible.
In our quest to eat less sugar, less fat, fewer carbohydrates, or fewer calories, many of us turn to artificial sweeteners and fake fats. Products such as NutraSweet (aspartame), Splenda (sucralose), and Olestra (an artificial fat) have all been approved by the FDA under great pressure from the food industry, at least once against expert recommendation. Because they have been used for such a short time, we really do not understand their long-term effects on human health.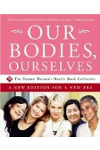 Continue Learning about Dietary Supplements
Whether you're visiting the drug store, grocery or natural food shop you'll likely find an aisle where there are jars and bottles of things for you to put in your body that are neither foods nor medicines. Ranging from vitamins an...
d minerals to fiber and herbal remedies, these supplements are not regulated in the same way as either food or medicine. Some of them are backed by solid research, others are folk remedies or proprietary cures. If your diet does not include enough of certain vitamins or minerals, a supplement may be a good idea. Natural treatment for conditions like constipation may be effective. But because these substances are unregulated, it is always a good idea to educate yourself about the products and to use common sense when taking them. This is even more true if you are pregnant or taking a medicine that may be affected by supplements.
More