The best way to take vitamin D has not yet been determined. Because it is a fat-soluble vitamin, taking daily supplements is not the only option. If daily dosing is chosen, it should consist of at least 800 I.U. per day, with doses of 1,600-2,000 I.U. per day for older individuals who are deprived of exposure to sunlight. Another option is to use less frequent megadoses of 50,000 I.U. of vitamin D3 (cholecalciferol). Taking two such tablets once monthly is probably the easiest and cheapest way to take vitamin D.

Consult your physician or other healthcare professional before taking vitamin D more frequently, because of the serious possibility that vitamin D toxicity can lead to the development of markedly elevated calcium levels (hypercalcemia), which can have serious health consequences.

Vitamin D supplements can be recommended for many older adults, especially people who receive limited exposure to sunlight, such as those living in a long-term care setting.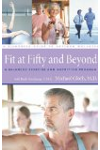 Continue Learning about Dietary Supplements
Whether you're visiting the drug store, grocery or natural food shop you'll likely find an aisle where there are jars and bottles of things for you to put in your body that are neither foods nor medicines. Ranging from vitamins an...
d minerals to fiber and herbal remedies, these supplements are not regulated in the same way as either food or medicine. Some of them are backed by solid research, others are folk remedies or proprietary cures. If your diet does not include enough of certain vitamins or minerals, a supplement may be a good idea. Natural treatment for conditions like constipation may be effective. But because these substances are unregulated, it is always a good idea to educate yourself about the products and to use common sense when taking them. This is even more true if you are pregnant or taking a medicine that may be affected by supplements.
More