An emerging mechanism further explaining the effects of PolyGlycopleX (PGX) on satiety and blood sugar control involves a hormone secreted in the small intestine and colon known as glucagon-like peptide-1 (GLP-1). This important hormone is secreted by L-cells in the small intestine and colon in response to food intake. GLP-1 exerts multiple effects as it has been shown to:
Improve blood sugar control
Promote satiety, leading to reduction of food intake
Regulate the rate of gastric emptying, thereby reducing after-meal glucose levels
A synthetic form of GLP-1 is an approved drug in the treatment of type 2 diabetes, but, like insulin, it must be injected twice daily. The drug, called Byetta (exenatide), often produces significant weight loss as it makes most feel full, leading to reduced food intake.
PGX has been shown to raise GLP-1 levels naturally and does not have to be administered by injection. This effect is two-fold. First, the release of GLP-1 is in direct response to PGX. Second, the PGX may increase the number of L-cells that produce GLP-1 in the small intestine and colon.
What appears to make PGX more effective than other fiber sources maybe that it leads to pulses of GLP-1 release into the bloodstream as it passes throughout the entire digestive tract. Since naturally produced GLP-1 is broken down by the body within two minutes after it is formed, repeated pulses of release would be necessary to produce a prolonged effect. The prolonged effect of PGX on satiety would support this mechanism.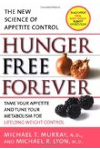 Continue Learning about Dietary Supplements
Whether you're visiting the drug store, grocery or natural food shop you'll likely find an aisle where there are jars and bottles of things for you to put in your body that are neither foods nor medicines. Ranging from vitamins an...
d minerals to fiber and herbal remedies, these supplements are not regulated in the same way as either food or medicine. Some of them are backed by solid research, others are folk remedies or proprietary cures. If your diet does not include enough of certain vitamins or minerals, a supplement may be a good idea. Natural treatment for conditions like constipation may be effective. But because these substances are unregulated, it is always a good idea to educate yourself about the products and to use common sense when taking them. This is even more true if you are pregnant or taking a medicine that may be affected by supplements.
More