Because nutritional supplements are classified as food products and not medicines, they aren't regulated by the strict standards governing the sale of prescription and over-the-counter drugs, so manufacturers can sell these supplements in any quantity or combination they want. Different brands of the same supplement might contain very different elements. Not uncommonly, some bottles contain ingredients and even contaminants not listed on the label. In addition, the law does not require that the manufacturers perform any scientific studies to back up their claims, as they would have to do for any new medicinal drug.

The law that allows herbs and supplements to be sold in the United States is called the Dietary Supplement Health and Education Act (DSHEA). Unfortunately, this law is formulated in a way that tends to protect the industry rather than the public. For example, one part of the law says that the product may or may not actually contain the ingredients listed on the label! That's actually what it says, according to a lawyer I consulted for the meaning of the phrases. That's shocking! If aspirin were formulated under such a law, we would probably have aspirin that contain no active ingredient at all and others that contained 250 to 500% of the amount claimed on the label. This kind of wild disparity is unfortunately the case with many herbal products.
The Dietary Supplement Health and Education Act (DSHEA), which passed in 1994, completely describes the regulation rules and process. In summary: Under DSHEA, the company is responsible for determining that the dietary supplements it manufactures or distributes are safe and that any representations or claims made about the product are substantiated by adequate evidence to show they are not false or misleading. Under DSHEA, once the product is marketed, the Food & Drug Administration (FDA) has the responsibility for showing that a dietary supplement (DS) is "unsafe," before it can take action to restrict the product's use or removal from the marketplace. However, manufacturers and distributors of DS must record, investigate and forward to FDA any reports they receive of serious adverse events associated with the use of their products that are reported to them directly. FDA is able to evaluate these reports and others to identify early signs that a product may pose safety risks. Also as of 2011 all DS manufacturers must follow Current Good Manufacturing Practices (cGMPs), which means testing is required for all raw materials and finished products. These new regulations focus on practices that ensure the identity, purity, quality, strength and composition of dietary supplements. If you are worried about safety, here is some comforting information: The Townsend Letter, April 2010, reported that according to the most recent information collected by the US National Poison Data System, (174 page annual report of the American Association of Poison Control Centers, published in the journal Clinical Toxicology), there was not even one death cause by a dietary supplement. Additionally, there were zero deaths from multiple or B vitamins, zero deaths from vitamins A, C, D or E , zero deaths from minerals, and zero deaths from any other vitamin or herbal products. No man, woman or child died from nutritional supplements. Compare this to a report published in JAMA that said that an estimated 2,216,000 (1,721,000 to 2,711,000) hospitalized patients had serious adverse drug reactions (ADRs) and 106,000 (76,000 to 137,000) had fatal ADRs, making these reactions between the fourth and sixth leading cause of death. And just to clarify, these were patients who received the correct doses of the correct drugs administered by the proper health care professional that still had so many ADRs that it is a leading cause of death.
Because they are regulated by the Food and Drug Administration (FDA) as foods, and not drugs, nutritional supplements are not subject to the same rigorous testing standards as drugs (including over-the-counter drugs) in terms of manufacturing process, safety, and efficacy. The active ingredient(s) in a nutritional supplement may not be fully understood or even known. Some supplements have been shown to have different ingredients from those they advertise. Some have even been found to contain harmful substances in the forms of microorganisms, prescription drug ingredients, and metals.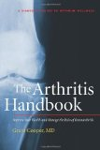 Nutritional supplements are regulated by the U.S. Food and Drug Administration (FDA). But they are regulated differently than foods and drugs. Firms that make or sell nutritional supplements don't need to get regulatory approval from the government before selling them. The manufacturer, not the government, needs to make sure that the supplement is safe and that any health claim they make is backed by science and isn't misleading. The supplement maker doesn't need to show the FDA what research they are using to make claims.

However, manufacturers can't claim that a nutritional supplement will treat a specific disease. And if a manufacturer wants to market an entirely new ingredient, it does need to have FDA approval beforehand. Manufacturers have to tell the FDA about all serious side effects or illnesses linked to the supplement, and the FDA can take a supplement off the market if it is unsafe or if its claims are misleading.

Continue Learning about Dietary Supplements