Coenzyme Q10, also called ubiquinone and CoQ10, is made by the body and can also be obtained by eating meats and seafood. Coenzyme Q10 100 mg three times daily or 150 mg once daily for 3 months reduces migraine frequency by up to one-half. Improvement is better with the 150-mg daily dose; both doses are well tolerated with very few side effects. Taking 200 mg twice daily is helpful for some people with migraine-related problems. Coenzyme Q10 can affect blood sugar metabolism and may change blood clotting, so don't use CoQ10 if you have diabetes or bleeding disorders, or are using blood thinners.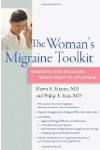 Continue Learning about Dietary Supplements
Whether you're visiting the drug store, grocery or natural food shop you'll likely find an aisle where there are jars and bottles of things for you to put in your body that are neither foods nor medicines. Ranging from vitamins an...
d minerals to fiber and herbal remedies, these supplements are not regulated in the same way as either food or medicine. Some of them are backed by solid research, others are folk remedies or proprietary cures. If your diet does not include enough of certain vitamins or minerals, a supplement may be a good idea. Natural treatment for conditions like constipation may be effective. But because these substances are unregulated, it is always a good idea to educate yourself about the products and to use common sense when taking them. This is even more true if you are pregnant or taking a medicine that may be affected by supplements.
More