While fish is low in heart-unhealthy saturated fat, it provides another healthy quality that makes it a ringer for your heart. The omega-3 fatty acids in fish can help slow the plaque buildup in your arteries that contribute to heart disease as well as reduce your risk of dying from heart disease.

It is currently recommended that you eat two fish meals, especially omega 3-rich fatty fish, weekly. Salmon, sardines, and tuna are all good sources of omega 3.
Fish oil may decrease the risk of abnormal heart rhythms and sudden cardiac death. In 2008 the American Heart Association (AHA) endorsed the use of omega-3 fatty acids to help prevent heart disease, especially in people who have coronary artery disease (CAD).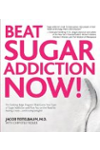 Found in fish oil and certain plant and nut oils, like canola and flaxseeds, omega-3 fatty acids are heavy hitters in the fight against heart disease. Fish oil that contains both DHA (docosahexaenoic acid) and EPA (eicosapentaenoic acid) helps to lower triglycerides and reduces your risk for heart disease, heart attack, abnormal heart rhythms and lowers blood pressure.
This content originally appeared on
doctoroz.com
Decades ago, scientists discovered that Greenland Eskimos rarely died from heart disease despite a diet high in fat from fish. Researchers theorized that the fish fat was somehow protective -- an idea that subsequent research has largely supported. Several cohort studies show that regular fish eaters are less likely to die of heart disease than those who don't eat fish.

Randomized trials involving heart attack survivors have found that subjects given fish oil supplements were less likely to die of heart disease than those who didn't take the capsules. In a randomized study involving people with and without heart disease who had high cholesterol, subjects who took fish oil had fewer heart attacks and deaths from heart disease.

The key ingredients appear to be the omega-3 fatty acids eicosapentaenoic acid (EPA) and docosahexaenoic acid (DHA), which are found in most fish but especially oily ones such as salmon, mackerel, trout, sardines and tuna. Studies suggest these fats may work their magic on the heart by relaxing blood vessels, reducing blood pressure, preventing abnormal rhythms, and lowering blood fats known as triglycerides.

While the evidence is strong for people who have heart disease or are at high risk for it, it's less clear whether fish oil wards off heart attacks in those at low risk. Still, it seems reasonable to follow the American Heart Association's recommendation and eat oily fish at least twice a week. People with heart disease are advised to get twice as much -- the equivalent of 1,000 mg/ day of EPA and DHA combined. To lower your triglycerides, you need 3,000 to 4,000 mg/ day.

If the prospect of eating lots of salmon or sardines seems less than appetizing, there are always fish oil supplements. Just read labels carefully to make sure the pills contain adequate doses of EPA and DHA.

Krill oil, which comes from tiny, shrimp-like shellfish, is often promoted as a superior alternative to conventional fish oil supplements. Though the EPA and DHA from krill oil may be better absorbed, there's little evidence that it's more effective than fish oil.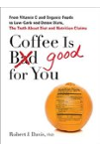 Most people take omega-3 fats in the form of fish oil. While the evidence isn't airtight, I think fish oil is good for the heart. In fact, I take it myself -- and we have plenty of company.

The American Heart Association (AHA) recommends that people with documented coronary artery disease -- a narrowing of the arteries that supply the heart -- get about a gram of the omega-3s found in fish a day, preferably by eating fish. It's possible to eat that way: a 3-ounce serving of wild coho salmon contains roughly that amount of omega-3s. But you'd have to eat fish day in and day out. That's a lot of fish, and it would be expensive. The AHA seems to acknowledge this problem by making fish oil capsules an option.
Fatty fish or fish oil are rich in omega-3 fatty acids, which have a beneficial effect on circulation and heart rhythm. Omega-3 also reduces triglyceride levels. To ensure a sufficient intake of fish fats, eating fish at the main meal at least twice a week is recommended. If your diet is low in fatty fish, fish oil or another omega-3 supplement should be taken daily.
Continue Learning about Dietary Supplements
Whether you're visiting the drug store, grocery or natural food shop you'll likely find an aisle where there are jars and bottles of things for you to put in your body that are neither foods nor medicines. Ranging from vitamins an...
d minerals to fiber and herbal remedies, these supplements are not regulated in the same way as either food or medicine. Some of them are backed by solid research, others are folk remedies or proprietary cures. If your diet does not include enough of certain vitamins or minerals, a supplement may be a good idea. Natural treatment for conditions like constipation may be effective. But because these substances are unregulated, it is always a good idea to educate yourself about the products and to use common sense when taking them. This is even more true if you are pregnant or taking a medicine that may be affected by supplements.
More