Shiitake mushrooms are typically more commonly found than reishi or maitake. If your grocery store does not carry these, look for the nearest Asian market and try to find them there. With both fresh and dried button mushrooms available throughout the year, try to buy fresh mushrooms when you find them firm, plump, and clean. Avoid mushrooms that are wet, slimy, or wrinkled. Reishi mushrooms are usually available in the dried form and may hold a brown to dark reddish orange, wax like top with firm gills underneath. When dried, maitakes have thin brown strands with a uniform color. Look for fresh shitakes with a light brownish gray top with splits in the surface. These should have a single color.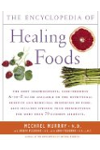 More About this Book
Encyclopedia of Healing Foods
From the bestselling authors of The Encyclopedia of Natural Medicine, the most comprehensive and practical guide available to the nutritional benefits and medicinal properties of virtually everything...
Continue Learning about Dietary Supplements