Five healthful reasons to enjoy chocolate! It has to be at least 70% dark chocolate to count. Note: Sugar sweetened chocolate should only be eaten in moderation as sugar has various side effects. (1)
Choose chocolate treats that are sweetened with coconut sugar, honey or dates. Raw cocoa powder can be added to smoothies that are sweetened with honey or fruit.
Dark chocolate can help those suffering from high blood pressure: Dark chocolate contains flavanols, which have antioxidant properties and increase the bioavailability of nitric oxide, both of which help to reduce blood pressure. (2)
Dark chocolate can help prevent/improve diabetes: Flavanols found in dark chocolate can increase insulin sensitivity and the activity of pancreatic beta-cells, the cells responsible for secreting insulin in response to high blood glucose levels.
Dark chocolate promotes healthy cholesterol levels: The antioxidants in dark chocolate can increase levels of the "good" HDL (high-density lipoprotein) cholesterol. (4) Also, the fatty acids in dark chocolate can make the "bad" LDL (low-density lipoprotein) cholesterol less susceptible to oxidative damage by altering its fatty acid composition.
Dark chocolate can help decrease the risk of cardiovascular diseases: Studies show that in only two hours after consuming 40 grams of dark chocolate, individuals can experience coronary vasodilation, improved coronary vascular function, and reduced platelet adhesion – all of which reduce the risk of developing a cardiovascular disease. (5)
Dark chocolate can help alleviate inflammatory conditions: Consuming dark chocolate regularly in small amounts (20 grams every three days) can reduce symptoms associated with allergies, skin disorders, asthma, heart disease, arthritis, and other conditions ending in "itis".
----------
(1) http://www.cbsnews.com/video/watch/?id=7403942n
(2) http://www.ajcn.org/content/81/3/611.short
(3) http://jn.nutrition.org/content/138/9/1671.short
(4) http://www.sciencedirect.com/science/article/pii/S0891584904004551
(5) http://circ.ahajournals.org/content/116/21/2376.short
(6) http://jn.nutrition.org/content/138/10/1939.short
The primary components of chocolate are sugar and fat in roughly equal amounts. According to government standards, true chocolate must derive its fat solely from cocoa butter, unless it is milk chocolate, in which case 80 percent of the fat must be from cocoa butter and 20 percent from milk.

Chocolate is rich in plant sterols and many types of flavonoids. A 3.5 oz. (100 g) serving of milk chocolate provides 535 calories, 7.7 g of protein, 23 g of cholesterol, 29.7 g of fat (14.2 g saturated), 59.5 g of carbohydrate (51.5 g of sugar), and 13.4 mg of flavonoids. The same serving of semisweet chocolate provides 479 calories, 4.2 g of protein, 30 g of fat (17.8 g saturated), 63.1 g of carbohydrate (54.5 g of sugar), and 53 mg of flavonoids. The same serving of unsweetened chocolate provides 501 calories, 12.9 g of protein, 0 mg of cholesterol, 52.3 g of fat (32.4 g saturated), 29.8 g of carbohydrate (0.9 g of sugar), and 135 mg of sitosterols.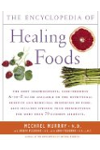 More About this Book
Encyclopedia of Healing Foods
From the bestselling authors of The Encyclopedia of Natural Medicine, the most comprehensive and practical guide available to the nutritional benefits and medicinal properties of virtually everything...
Chocolate does have nutritional benefits! There has been extensive research on the antioxidants in chocolate called flavonols. These chemicals have shown positive benefits with improving blood flow, reducing LDL (bad cholesterol) levels, and improving HDL (good cholesterol) levels. The key is to find a small amount (1 ounce) of dark chocolate that is high in antioxidants, which is usually dark chocolate. Enjoy!
Continue Learning about Dietary Supplements