Coenzyme Q10 (CoQ-10) is a naturally occurring compound found in our body's cells that is intricately involved in energy production. Therefore, as the theory goes, if you can increase your levels of CoQ-10, we may be able to increase energy production/performance. Recent studies seem to support this notion for certain activities and test subjects. Also, as we age CoQ-10 levels decrease, making CoQ-10 supplementation potentially helpful in reducing fatigue in endurance activities/exercise in older people or those with compromised cardiovascular systems. Because CoQ-10 also works as an antioxidant, it may have the ability to reduce muscle damage caused by exercise.

The amount of CoQ-10 supplemented in 3 recent studies that demonstrated enhanced performance (delayed fatigue and reduction in oxidative stress) when compared to a placebo was between 100-300 milligrams per day.
The supplement coenzyme Q10 is an essential part of your cells that is responsible for energy conversion (it converts glucose to ATP, the energy that powers your cellular functions). In a few studies, CoQ10 improved performance by 10 to 30 percent, and it can help protect muscles from oxidative stress. The main challenge is finding pills that really have the CoQ10 promised on the label.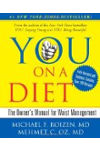 Continue Learning about Dietary Supplements
Whether you're visiting the drug store, grocery or natural food shop you'll likely find an aisle where there are jars and bottles of things for you to put in your body that are neither foods nor medicines. Ranging from vitamins an...
d minerals to fiber and herbal remedies, these supplements are not regulated in the same way as either food or medicine. Some of them are backed by solid research, others are folk remedies or proprietary cures. If your diet does not include enough of certain vitamins or minerals, a supplement may be a good idea. Natural treatment for conditions like constipation may be effective. But because these substances are unregulated, it is always a good idea to educate yourself about the products and to use common sense when taking them. This is even more true if you are pregnant or taking a medicine that may be affected by supplements.
More