Some of the health benefits of Chia seeds include:
Decrease in blood pressure and c-reactive protein (an inflammation marker) in people who have Type 2 Diabetes
Decrease in Total cholesterol, LDL (bad) cholesterol, and Triglycerides
Increase in HDL (good) cholesterol
They might also help with our sleep-wake cycle
Used by the Aztecs as their main energy source, chia seeds contain omega-3 fatty acids, calcium, magnesium and protein and may decrease inflammation. Plus, many people claim that chia's fiber keeps them from overeating by making them feel fuller longer.

Chia seeds are a great source of fiber, but that's not all. In this video, registered dietitian Ashley Koff reveals another reason why she's a fan of chia seeds.
Chia Pets may have no apparent purpose, but chia seed? Now, that's something to get excited about. Chia--a harvested, unprocessed, nutty-tasting, nutrient-dense seed with omega-3 fatty acids--has among the highest antioxidant activity of any whole food, some people claiming it even beats fresh blueberries. One small study showed that up to 24 grams of chia seed eaten in bread decreased the sharp blood sugar spike seen two hours after eating. Another study showed that chia lowers blood pressure and other risk factors for heart disease. My recommendation: two daily doses of about 20 grams of seeds each.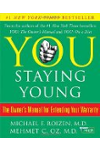 Continue Learning about Dietary Supplements
Whether you're visiting the drug store, grocery or natural food shop you'll likely find an aisle where there are jars and bottles of things for you to put in your body that are neither foods nor medicines. Ranging from vitamins an...
d minerals to fiber and herbal remedies, these supplements are not regulated in the same way as either food or medicine. Some of them are backed by solid research, others are folk remedies or proprietary cures. If your diet does not include enough of certain vitamins or minerals, a supplement may be a good idea. Natural treatment for conditions like constipation may be effective. But because these substances are unregulated, it is always a good idea to educate yourself about the products and to use common sense when taking them. This is even more true if you are pregnant or taking a medicine that may be affected by supplements.
More