Chia -- a tiny seed, an ancient grain, the next wonder supplement. Inquiring minds are wondering what this seed is and why everyone from athletes to doctors to food manufacturers is saying "add some chia to your diet" for optimal health?

Chia comes from a plant (salvia hispanica) in the mint family which grows around the world at latitudes 15 degrees north or south of the equator. Despite having an attractive blue flower which makes chia plants seem appealing, the plant naturally fends off predators and humans alike as its stems are bitter tasting so we harvest the seed instead. The seed, either black or white, contains a good source of fiber, and vegetarian omega 3 fatty acids.

Say the word chia and most of us immediately think of little green pets. But we want you to think of chia for another reason: A seed used by the Aztecs as their main energy source, chia may decrease inflammation because of its omega-3 fatty acids. Similar to corn starch, chia can be used as a thickening agent and as a substitute for whole grains in your diet. Whole grains, of course, are especially important because they help stabilize blood sugar levels, as opposed to spikes and falls that can occur when you eat sugars and refined carbohydrates. Here's one way to use chia:
Chia Muffins
1 tbsp. chia seeds, ground (use a coffee or spice grinder)
1 1/2 cup whole wheat or whole grain flour
2 tsp. cinnamon
1/2 tsp. nutmeg
2 tsp. baking soda
1/2 tsp. salt (You can use salt and pepper to taste)
16 oz. canned organic pumpkin (make sure there is only pumpkin listed on the ingredient list)
2 egg whites
1/4 cup high-quality canola oil
1/2 cup agave nectar
1 tbsp. vanilla
1/2 cup of chopped walnuts
Pre-heat oven to 350 degrees F. Mix dry ingredients together in a bowl. In a separate bowl, mix all wet ingredients. Fold the wet ingredients and nuts into the dry ingredients, stirring only until dry ingredients are moistened (don't overmix). Spoon into paper-lined or greased (with canola oil) muffin tins. Bake for 25 - 30 minutes or until a toothpick inserted into the middle of a muffin comes out clean. Store completely cooled muffins in re-sealable plastic bags in the freezer. Makes about a dozen.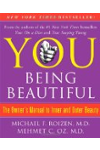 Chia seeds are believed to be originated from Central America and were a staple in the ancient Aztec diet. They are seeds from the desert plant Salvia Hispanica. They have recently become popular due to their nutritional profile. Chia seeds are a very good source of Omega 3 fats, fiber, protein, antioxidants, calcium, iron, magnesium and zinc. They have been found to have heart-healthy benefits.
Continue Learning about Dietary Supplements