The government cannot guarantee that a nutritional supplement is harmless, though it can take one off the market if it harms people. Under the Dietary Supplement Health and Education Act (DSHEA), supplement makers don't have to prove that a product is safe or effective, as pharmaceutical companies must do for a drug.
Over the years, there have been cases in which the U.S. Food and Drug Administration has found problems with supplements. Some have been contaminated with dangerous metals, and others have contained strong prescription drugs.
To increase the odds that the supplements you take are safe, the American Cancer Society recommends steering clear of ones with certain danger signs. These include products that:
claim to work like prescription drugs
claim to help you lose weight. (Some of these contain sibutramine -- Meridia -- a drug banned in the U.S. because of safety concerns.)
have labels written entirely in a foreign language
are promoted via email
When the federal government identifies nutritional supplement companies making inappropriate, dangerous, deceptive, or unsubstantiated claims, it can take action against them. However, government oversight, even of misleading and disreputable sellers, remains limited because of the enormous amount of money needed (several billion dollars annually) and the large number of small companies involved. The lack of precision of descriptive terms, which allows disreputable businesses to mislead and misguide the public without doing anything "illegal," makes it even more difficult for the government to maintain control. Because the terms commonly used for advertising supplements have no legal definition, a company can advertise that its formula uses a "standardized" process that has been "verified," or even "certified," without these terms meaning anything of substance.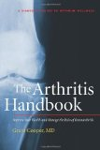 Continue Learning about Dietary Supplements
Whether you're visiting the drug store, grocery or natural food shop you'll likely find an aisle where there are jars and bottles of things for you to put in your body that are neither foods nor medicines. Ranging from vitamins an...
d minerals to fiber and herbal remedies, these supplements are not regulated in the same way as either food or medicine. Some of them are backed by solid research, others are folk remedies or proprietary cures. If your diet does not include enough of certain vitamins or minerals, a supplement may be a good idea. Natural treatment for conditions like constipation may be effective. But because these substances are unregulated, it is always a good idea to educate yourself about the products and to use common sense when taking them. This is even more true if you are pregnant or taking a medicine that may be affected by supplements.
More