If you're considering using supplements that lack scientific proof, it's best to talk with your healthcare provider. Some supplements may simply not have enough data to show whether they work or not, while others have been proven to be ineffective. Your physician can help you sort through the confusion to find out whether a particular supplement is worth taking. Don't substitute a supplement for a therapy recommended by your doctor -- and steer clear of any promoted with claims like "miracle cure" or "secret ingredient."

Keep in mind that vitamin, mineral, amino acid, herbal and botanical supplements can have a significant impact on your health. They may have unwanted side effects or interact with another medication that you're taking; some ingredients may even be toxic. However, many common supplements appear to be safe if you don't megadose.
The bottom line for all nutritional supplements with shaky data is the same: if it's safe and it works for you, then we'll consider it effective. Whether you're taking ginkgo biloba or ginseng, or coenzyme Q10, alpha lipoic acid, glucosamine, L-carnitine...the list goes on for hundreds of drugstore-aisle miles, your only two real concerns are:
Is this supplement safe for me to take?
Will the supplement offer the benefit you were hoping for (whether it was lowered cholesterol, increased libido, or anything between)?
As for safety, you need to get all the data you can -- and there are many different sources that offer info on the potential harmful effects of supplements that are known to possibly have harmful effects are. As for effectiveness, the ultimate burden of proof a smart patient demands doesn't come from a clinical study or an FDA report; it comes from personal experience.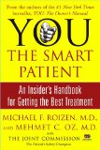 Continue Learning about Dietary Supplements
Whether you're visiting the drug store, grocery or natural food shop you'll likely find an aisle where there are jars and bottles of things for you to put in your body that are neither foods nor medicines. Ranging from vitamins an...
d minerals to fiber and herbal remedies, these supplements are not regulated in the same way as either food or medicine. Some of them are backed by solid research, others are folk remedies or proprietary cures. If your diet does not include enough of certain vitamins or minerals, a supplement may be a good idea. Natural treatment for conditions like constipation may be effective. But because these substances are unregulated, it is always a good idea to educate yourself about the products and to use common sense when taking them. This is even more true if you are pregnant or taking a medicine that may be affected by supplements.
More