There are things you can eat that definitely benefit the skin in particular, and deficiencies of certain nutrients are damaging. A lack of protein can lead to poor wound healing and hair loss, and a fat deficiency can bring on dry skin and brittle hair and nails. A lack of vitamin C can cause scurvy (yes, even in this day and age!), which leads to spongy gums and bleeding hair follicles, among other awful skin conditions. So don't be caught short of the nutrients your skin needs in your diet, but don't make yourself crazy either. It's really not too difficult to incorporate essential food elements into your daily meals.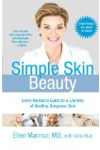 Continue Learning about Diet & Nutrition

To eat healthy, pick foods that are the colors of the rainbow, and watch your portion sizes. Eating foods that are colorful-red apples, orange carrots, yellow squash, green salad, tomatoes, blueberries and purple eggplant-helps yo...
u add fruits and vegetables to your diet.
More