Don't think about changing your diet as simply restricting the food you eat, but as a change in your eating patterns and behavior that will optimize your overall health and fitness. Keep in mind that your goal is to achieve a desirable protein-to-fat ratio, and to eat only a minimum amount of simple sugars.

Your overall plan should include participating in other activities, including physical activity, which will help keep your mind off of food. If you spend more time in activities that don't involve eating, you will become more productive, make a greater contribution to society, and enhance your personal growth.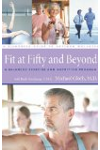 Continue Learning about Diet & Nutrition

To eat healthy, pick foods that are the colors of the rainbow, and watch your portion sizes. Eating foods that are colorful-red apples, orange carrots, yellow squash, green salad, tomatoes, blueberries and purple eggplant-helps yo...
u add fruits and vegetables to your diet.
More