7 Tips For Healthy Holiday Eats
Enjoy the flavors of the holidays without pigging out from November to January.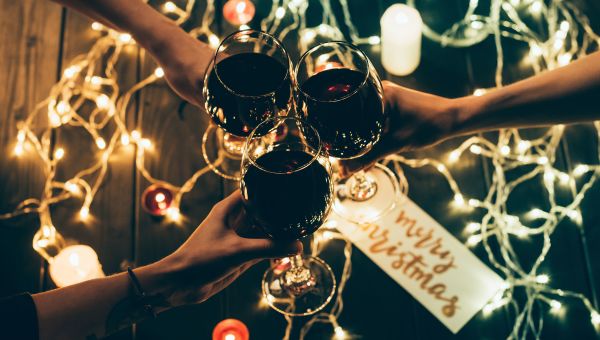 2 / 8

Sip Responsibly

It can be surprising how many calories you're able to sip through a cocktail straw. Alcohol doesn't have to be off-limits, but moderation and healthy choices are key. Moderate drinking—one cocktail for women and two for men per day—may even improve cardiovascular health.

Here's how to play it safe:
Alternate each alcoholic beverage with a glass of water.
Limit yourself to one drink per hour.
Mind the calories in each cocktail.
Check out all of Sharecare's healthy holiday cocktails.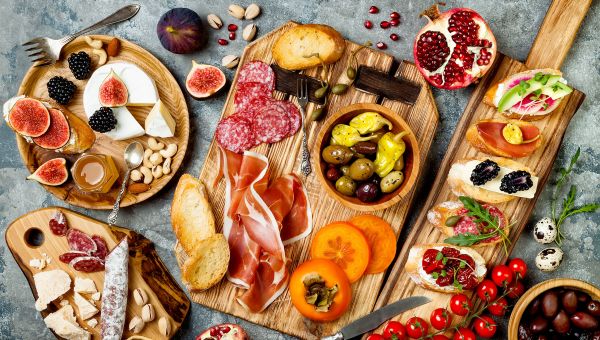 3 / 8

Navigate The Snacks

Cocktail hour comes with a higher caloric price tag than you might think. Finger foods, often high in sodium, calories and fat, can be especially dangerous—it can be hard to remember how many you ate! But if you eat smarter, you don't have to deprive yourself.
If you scope out the buffet before digging in, you'll be able to select the foods you actually want.
Using a smaller plate forces you to be strategic about the food you're choosing.
Don't be afraid to indulge a little—just don't overdo it.
Offer to bring an easy dish to your next shindig, like Cajun deviled eggs—they're only 50 calories per serving!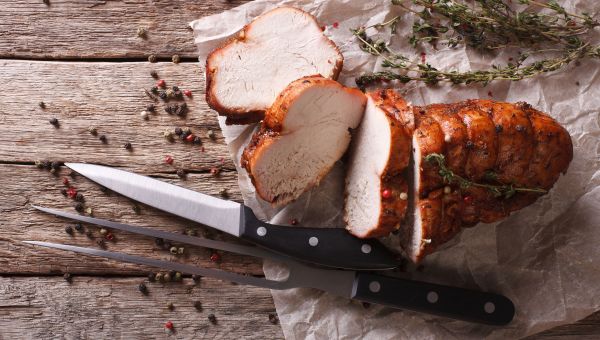 4 / 8

Load Up On Lean Meats

Not all holiday eats are unhealthy. In fact, turkey is quite good for you. Lean, white meat turkey breast contains about 30 calories and five grams of protein per ounce. Drowning your turkey in high-fat and calorie-dense gravy, however, can zap the nutritional value. Save calories, fat and sodium by making your gravy with low-fat, low-sodium chicken broth—it contains 38 calories, less than one gram of saturated fat and 70 milligrams of sodium per cup—rather than fatty pan drippings.
5 / 8

Lighten Traditional Dishes

Green bean casserole is a long-standing favorite around many holiday tables, but it's traditionally made with cream of mushroom soup, which contains 18 grams of fat, 258 calories and 1955 milligrams of sodium per 10-ounce can.

Lighten the load of the dish by skipping the soup. Steam green beans, drizzle with a bit of olive oil and sprinkle with your favorite spices. Looking for a little crunch and a boost of fiber? Toss in some sliced almonds and enjoy!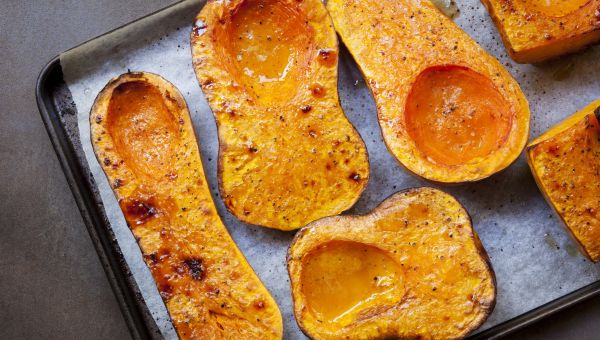 6 / 8

Eat Seasonally

Seasonal fruits and veggies, like pumpkin, squash and cranberry, are high in nutrients and have many health benefits—when they're not topped with bad-for-you ingredients.

Sweet potatoes topped with marshmallows contain 20 grams of sugar and 180 calories per half cup serving of each. Enjoy the same sweet puree without the sugar or calories by halving and baking a butternut squash until tender. Mash and top with a sprinkle of sea salt, a drizzle of honey and a few pomegranate seeds. You'll cut sugar and calories by more than half.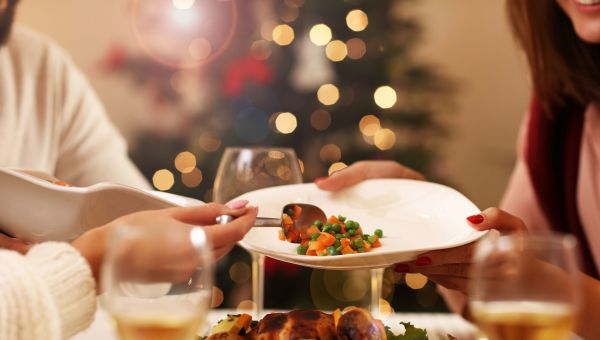 7 / 8

Enjoy Your Favorites

You don't have to deprive yourself of your favorite holiday dishes—there are ways to get a fix of your favorites without busting the button on your skinny jeans.

Replace your traditional stuffing with a mix of wild rice and veggies to save calories and add nutrients; avoid canned cranberry sauce, which contains 86 calories and 22 grams of sugar per half inch-thick slice; or try this creamy mashed potato recipe made with less fat.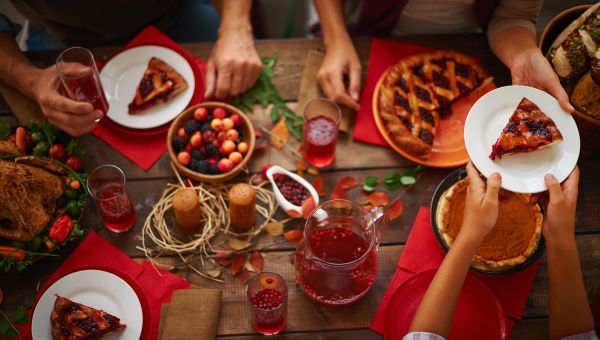 8 / 8

Don't Forget Dessert

A 'treat yourself' moment is acceptable—and even encouraged—during the holidays. What's less acceptable? Digging into dessert every night between Thanksgiving and Christmas. Indulge in a small slice of pie and eat the filling out of the piecrust to save 75 calories and five grams of fat.

Traditional holiday pies don't get your taste buds doing back flips? Try other Sharecare-approved desserts like brownies, cookies and trifle—just don't overdo it!

Scarf down even more (healthy) holiday eats.
To eat healthy, pick foods that are the colors of the rainbow, and watch your portion sizes. Eating foods that are colorful-red apples, orange carrots, yellow squash, green salad, tomatoes, blueberries and purple eggplant-helps yo...
u add fruits and vegetables to your diet.
More