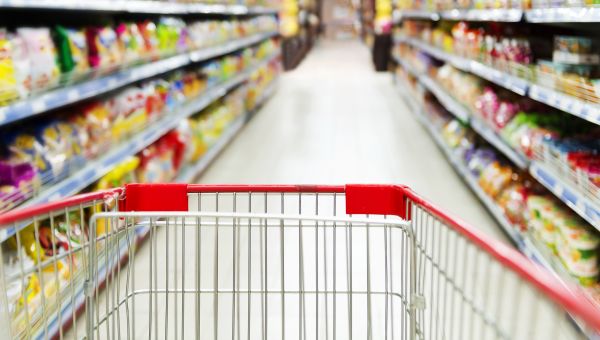 FDA Bans Trans Fats in Processed Foods
The FDA has officially banned processed foods from including trans fats in their ingredients. But you won't see the changes happen overnight.
1 / 5
By Georgiann Caruso
While it's been talked about for years, the U.S. Food and Drug Administration (FDA) officially announced its decision to bar artery-clogging, artificial trans fats from processed foods, saying trans fats are not "generally recognized as safe" to eat. Health and nutrition experts hail it as a victory, but don't expect trans fats to completely disappear overnight: Food manufacturers have three years to comply. Find out which common foods may still contain trans fats. 2 / 5

Packaged Sweets and Snack Foods

Packaged cake, cookies and pie might look tempting at the store or around the office, but they could have trans fats. Microwave popcorn and other salty snacks may be culprits, too. What's so bad about trans fats? They increase your LDL, or "bad" cholesterol. According to The Centers for Disease Control and Prevention (CDC), high LDL levels contribute to coronary heart disease—the leading cause of death in the U.S. 3 / 5

Dough and Creamers

Do you buy refrigerated doughs—think biscuits and cinnamon rolls—at the grocery store? Be sure to read those labels carefully for partially hydrogenated oils, another name for trans fats. They may lurk in the creamer you put in your morning coffee, or that late-night frozen pizza, too. 4 / 5

Vegetable Shortening and Stick Margarine

If you bake with vegetable shortening or use stick margarine on your toast, check the ingredients on those products—and toss them if they have trans fats. Try substituting applesauce for shortening (use half the amount called for by the recipe) or buy shortening that doesn't have partially hydrogenated oils. 5 / 5

Fruit and Cream Instant Oatmeal

We think of oatmeal as healthy—but you may find that your packet of peaches-and-cream oatmeal (or other fruit-and-cream oatmeal) has partially hydrogenated oils. Instead, buy plain instant oatmeal and toss in some berries and a splash of milk. You'll avoid trans fats and added sugars, too.

To eat healthy, pick foods that are the colors of the rainbow, and watch your portion sizes. Eating foods that are colorful-red apples, orange carrots, yellow squash, green salad, tomatoes, blueberries and purple eggplant-helps yo...
u add fruits and vegetables to your diet.
More