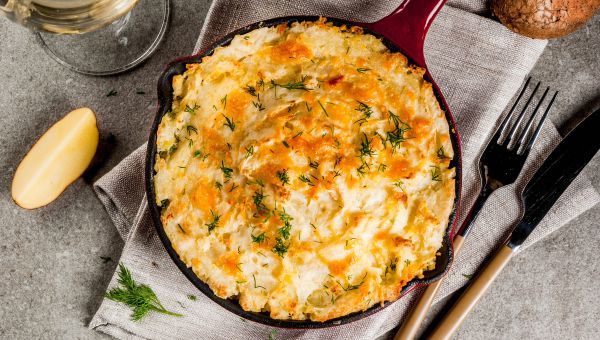 6 Healthy Swaps for Cold-Weather Comfort Foods
Curl up with a healthier take on some of your cold-weather favorites.
1 / 7
By Beth Ward
There's just something about crisp, chilly air that makes us reach for heartier food. All those soothing soups and casseroles provide much-needed comfort against the chilly weather.
Unfortunately, many of our cold-weather favorites aren't always the best options for our health. They can be loaded with cheeses, creams, sugar and fat that pack on the pounds and raise our risk for chronic illness.
Luckily, you don't have to give up comfort or taste with these six healthy swaps, curated with help from Frances Largeman-Roth, RDN, food and nutrition expert and author of Eating in Color.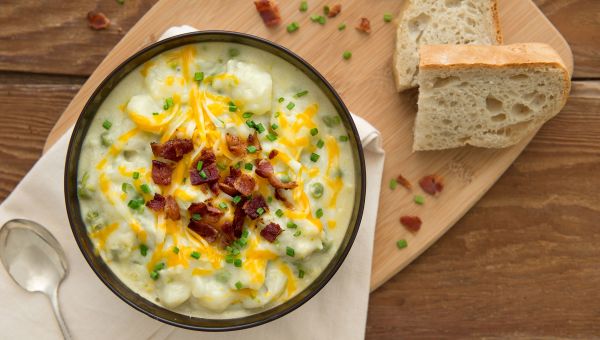 2 / 7

Swap Sweet Potato Soufflé for Pie

Come November, there are few dinner tables that won't be decorated with at least one sweet potato staple. Many opt for the soufflé, a sugary side dish piled high with marshmallows. Make the switch to sweet potato pie for something a little more diet-friendly—and just as sweet.

"Both recipes generally call for sugar and butter in addition to mashed sweet potatoes," says Largeman-Roth. "But the soufflé calls for additional butter and brown sugar on top. This is an example of when dessert may be better for you than a side dish!"

If you're looking for a more savory spin on sweet potatoes, try this recipe for Spinach and Sweet Potato Risotto.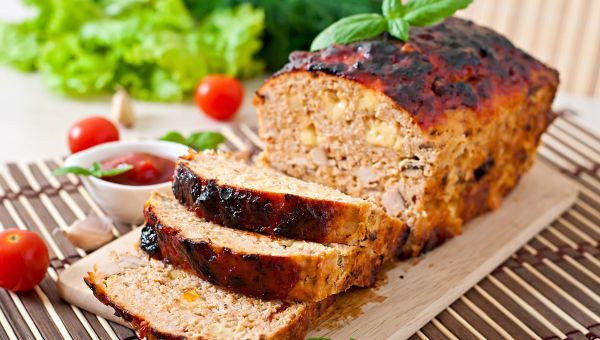 3 / 7

Lighten Up Your Potato Soup

The cream, cheese and bacon in potato soup make it the ultimate cold-weather comfort food. Unfortunately, all of those yummy ingredients are chock full of fat and calories that pack on the pounds. Instead of giving up flavor, Largeman-Roth suggests incorporating cauliflower to lighten it up.

"Most recipes call for 3 pounds of potatoes for eight servings; cut it to 2 pounds of potatoes, plus 1 pound of cauliflower," she says. "And don't be afraid of the bacon! Using turkey or center-cut bacon as a soup topping adds a ton of flavor without that many calories."

For another healthy take on potatoes, try Largeman-Roth's Twice-Baked Blues.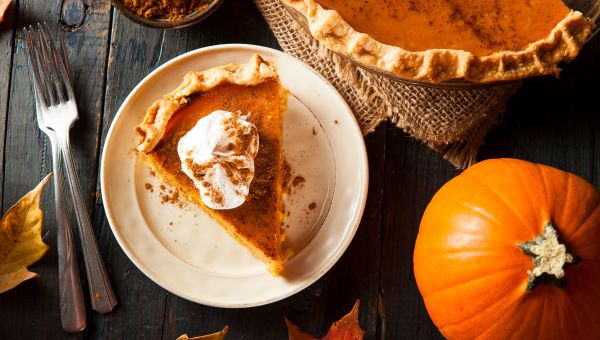 4 / 7

Give Mom's Meatloaf a Makeover

There are few meals that stick to your ribs better than meatloaf. As good as it tastes though, most recipes call for ingredients that are high in calories, saturated fat and sodium.

For a healthier take with a bigger nutritional punch, Largeman-Roth adds in veggies like shredded carrots, diced celery and chopped parsley. "You can also replace half the meat with finely chopped mushrooms," she says. "They bring similar flavor and help slash hundreds of calories."

Cut back on salt by opting for low-sodium versions of broth and ketchup, and for portion control, consider baking your meatloaf in muffin tins, suggests Largeman-Roth. 5 / 7

Load Up Lasagna with Veggies

Lasagna is filling, warm and it can feed a whole mess of people. The best part? You can swap out not-so-healthy ingredients for some of Largeman-Roth's favorites.

"You can use so many different vegetables to make a delicious lasagna," she says. "I love using frozen organic spinach and mushrooms. Sauté them with onions and make sure to squeeze out any excess water for an earthy flavor."

Thinly sliced butternut squash and sage is another wonderful combination. "And don't skimp out on the cheese on top," she adds. "That's going to give you the most flavor-bang per buck."

For a sweet spin on this classic, give this Pumpkin Lasagna recipe a go.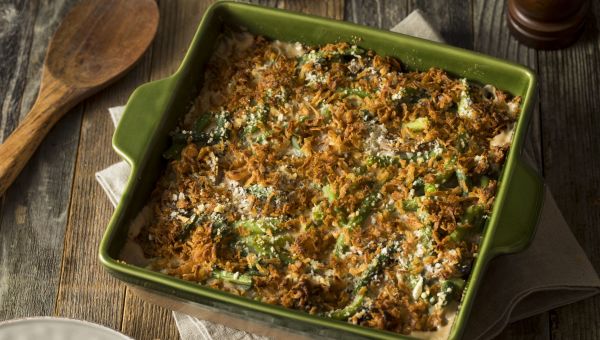 6 / 7

Lighten Up Green Bean Casserole

This season, forget the condensed soup and ease up on the fried onions for a nutritionist-approved version of green bean casserole.

"I swap out the condensed mushroom soup, which is high in sodium, for an 8-ounce package of sliced mushrooms," says Largeman-Roth. Just sauté them until golden, which is about three minutes on each side.

You also don't have to forfeit those crispy fried onions, which add great flavor and texture to your dish. Instead, Largeman-Roth suggests cutting down the traditional recipe to just 1 cup of them sprinkled on top.

Check out her updated Green Bean Casserole recipe here.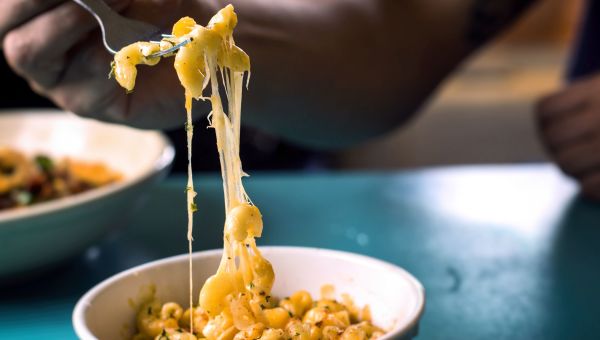 7 / 7

Try This Healthier Hot Chocolate

What's cozier than curling up with a mug of hot chocolate on a cool night? Not much. Sadly, those store-bought packets are loaded with sugar, hydrogenated oils and preservatives, which probably isn't what you're looking for. Whip up Largeman-Roth's version instead, made with unsweetened cocoa powder, bittersweet chocolate and vanilla extract:
Heat 4 cups of milk over medium heat.
Whisk in 4 ounces high-quality, chopped bittersweet chocolate, 2 tablespoons unsweetened cocoa powder, 1 tablespoon plus 1 teaspoon sugar, 1 teaspoon vanilla extract and 1/2 teaspoon ground cinnamon (optional).
Bring to a simmer.
Turn off the heat, pour into four mugs, add a few mini marshmallows and enjoy!

To eat healthy, pick foods that are the colors of the rainbow, and watch your portion sizes. Eating foods that are colorful-red apples, orange carrots, yellow squash, green salad, tomatoes, blueberries and purple eggplant-helps yo...
u add fruits and vegetables to your diet.
More