Eating more vegetable-based meals helps reduce hot flashes as well as other menopausal symptoms, and it isn't necessary to become a vegetarian to get the benefit. Decreasing the size of each meat portion and serving meat less frequently may lessen hot flashes. Recently, another research study showed that those whose daily intake includes 30 grams of fiber had fewer hot flashes than those who did not. Vegetable-based meals, in addition to consumption of soy foods, may be responsible for the dramatically lower rate of hot flashes in Asian women.
The most important dietary recommendation may be to increase the consumption of plant foods, especially those high in phytoestrogens, while reducing the consumption of animal foods. Phytoestrogens are plant-derived substances that are able to weakly bind to the estrogen receptors in mammals and have a very weak, estrogen-like effect in some tissues and a weak antiestrogen effect in other tissues. Soybeans and flaxseeds have a high content of phytoestrogens. Many other foods, such as other legumes, apples, carrots, fennel, celery, and parsley, contain smaller amounts of phytoestrogens. A high dietary intake of phytoestrogens is thought to explain why hot flashes and other menopausal symptoms appear to occur less frequently in cultures consuming a predominantly plant-based diet. In addition, such a diet is promising for disease prevention; some research shows a lower incidence of breast, colon, and prostate cancer in those consuming high-phytoestrogen diets.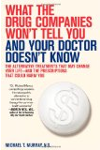 Going through menopause may have you reaching for less nutritious foods, but research shows less irritability in women who ingest the most calcium and vitamin D. Eggs are an excellent source of vitamin D, and broccoli provides easily-absorbed calcium. I tend to crave a little fat, so a broccoli and cheese omelet sounds ideal to me.
Dietary changes can certainly help lower the frequency and severity of symptoms of menopause, including hot flashes, in the long term. In this video, OBGYN specialist Suzanne Gilberg-Lenz, MD, describes the most ideal foods to incorporate into your diet to thwart hot flashes.
Wildly swinging hormones can make the years before menopause a frazzled, angry time. In this video, menopause expert and Dr. Oz Show guest Marcy Holmes explains the changes that can make you calmer and happier.
Continue Learning about Diet & Nutrition