The meat of these six varieties of crab is low in fat, high in protein, and a moderate source of omega-3 fatty acids. A 31/2-oz (100 g) serving contains an average of 100 calories and 20 g of protein.

Like other crustaceans, crabmeat does contain cholesterol (king has 53 mg per serving, snow has 71 mg, Dungeness has 76 mg, and blue has 100 mg), but it is very low in fat (3 g per serving) and even lower in saturated fat (1 g per serving). While not quite as high in omega-3 acids as salmon, Crabmeat contains about 300 to 400 mg of omega-3 fatty acids per serving.

Because of its high content of omega-3 fatty acids, the meat of varieties of crab provides the same sort of benefits as fish.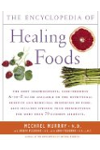 More About this Book
Encyclopedia of Healing Foods
From the bestselling authors of The Encyclopedia of Natural Medicine, the most comprehensive and practical guide available to the nutritional benefits and medicinal properties of virtually everything...
Crab itself is a great lean protein source that is extremely low in fat and carbs. There are several different kinds (blue crab, Dungeness crab, etc.), but in general, a 3-oz cooked serving has around 80 calories, 20 gms of protein, 1 gm of fat, and less than 1 gm of carbohydrate. It also provides almost 25% of the daily value for zinc, which is linked to good immune function, protection against cardiovascular disease, and fertility. It contains about 10% of the daily value for calcium, greater than 100% of the daily value for Vitamin B12, and small amounts of many of the other B vitamins. It's also low in mercury, which can be a concern for some other seafood sources.
If you order crab in the form of crab legs, you'll find similar nutrition content; however, there might be other things added, such as plenty of butter, which will drive up the fat and calorie content.
Continue Learning about Diet & Nutrition