How much fruit and vegetables should I eat per day?
Eat five servings of fruit a day. If you think five servings sounds like a lot to eat every day, remember that a serving is the size of a small fist. Add a half of a banana to cereal in the morning for one serving, or drink a smoothie to get three of four servings at once. Before you know it, you'll have had your five servings, deliciously. Remember to wash the fruit well but keep the peel. If you peel an apple, a pear, or a tomato, you're tossing most of the fiber and active ingredients. For example, in the tomato, more than 90% of the beneficial substances are within 3 millimeters of the skin. Have fruit attractively displayed every day in a bowl in your house; you'll reach for it first.

Eat four or five servings of delicious vegetables a day. An important part of having more vegetables is retraining your digestive tract. Slowly increase your intake so your digestive system can adjust. Have veggies that are great tasting and substitute them for other foods.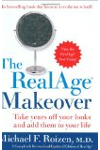 The total number of fruits and vegetables you should eat per day depends on your calorie level which is determined by your height, weight, age and activity level.
A person on a 2,000 calorie diet should aim for 2 cups of fruit and 2.5 cups of vegetables daily. Variety is encouraged but it's OK to double up on your favorites from time to time.
The general recommendation of fruits and vegetables is 5 servings of each daily. Remember that one serving is about the size of your palm.
Eat a variety of colors to get adequate amounts of different vitamins, minerals, and phytonutrients.
When in doubt, fill your plate with more vegetables. You really can't overdo it. In fact, most of us underdo it and need to catch up a bit.

An easy rule of thumb is to fill at least half your plate with vegetables (things other than potatoes -- let's diversify from the potato, shall we?). A nice big salad is an easy one, or some steamed veggies that are in season. Or you can make a few different vegetable side dishes and have them in the fridge ready to fill out a meal at a moment's notice.

Generally, I recommend that you have one to two pieces of fresh fruit a day, and then vegetables with at least two if not three meals per day. If pressed to choose between vegetables and fruit, I would always pick vegetables. That's because they contain all the vitamins, minerals, and other micronutrients of fruit, with more protein, vitamin B, and the fat-soluble vitamins A and K. But really, you want to have both in your diet.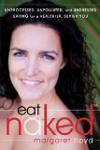 The following are targets for how much fruit and vegetables you should eat:
Aim for a total of 6 to 9 fruit and vegetable servings a day.
Eat 3 to 4 fruit servings every day (about 1 1/2 to 2 cups).
Eat 3 to 5 vegetable servings a day (about 2 to 3 cups). Include plenty of dark green leafy and deep yellow vegetables -- these are especially healthy.
Continue Learning about Diet & Nutrition
To eat healthy, pick foods that are the colors of the rainbow, and watch your portion sizes. Eating foods that are colorful-red apples, orange carrots, yellow squash, green salad, tomatoes, blueberries and purple eggplant-helps yo...
u add fruits and vegetables to your diet.
More