Your family does not need to support you. You are 100% responsible for yourself and your actions. Start to focus on what you can do. Also seek out the support you need from a person with the expertise to help you achieve your goal.
Don't let your friends and family sabotage your improved eating plan. I remember when I decided that I wanted to eat brown rice instead of white rice, my children said, "No way!" Well, I wasn't going to force them to eat, so I always prepared a large pot of brown rice and kept it refrigerated for the week. In other words, you have to work around others and prepare foods for yourself. The good news is that they often come around when they see you eating delicious, healthy foods and reaping the benefits of looking and feeling better.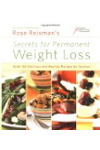 Continue Learning about Diet & Nutrition

To eat healthy, pick foods that are the colors of the rainbow, and watch your portion sizes. Eating foods that are colorful-red apples, orange carrots, yellow squash, green salad, tomatoes, blueberries and purple eggplant-helps yo...
u add fruits and vegetables to your diet.
More