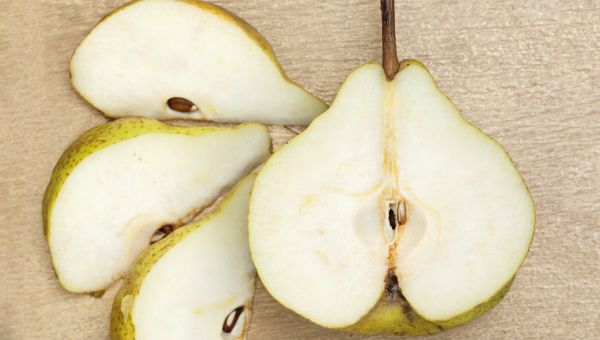 Prevent Weight Gain With This Sweet Treat
Arm yourself against extra pounds by munching on pears.
Yep, these fresh and juicy in-season treats contain two important types of antioxidants that are associated with less weight gain over time.
Perfectly paired antioxidants
In a study, middle-aged women who consumed the highest amounts of three different types of flavonoid antioxidants—flavones, flavonols and catechins—saw the smallest increase in body mass index (BMI) over a period of 14 years. Pears just happen to contain these phytonutrients. They're also high in filling fiber and low in calories, making them a win-win sweet solution for your waistline and appetite.
Figuring out flavonoids
Researchers aren't really sure why flavonoids seem to inhibit weight gain. But other studies have revealed that the catechins in green tea may help boost weight loss and diminish body fat. It's possible they also have some kind of beneficial effect on the body's breakdown of fatty acids.

To eat healthy, pick foods that are the colors of the rainbow, and watch your portion sizes. Eating foods that are colorful-red apples, orange carrots, yellow squash, green salad, tomatoes, blueberries and purple eggplant-helps yo...
u add fruits and vegetables to your diet.
More