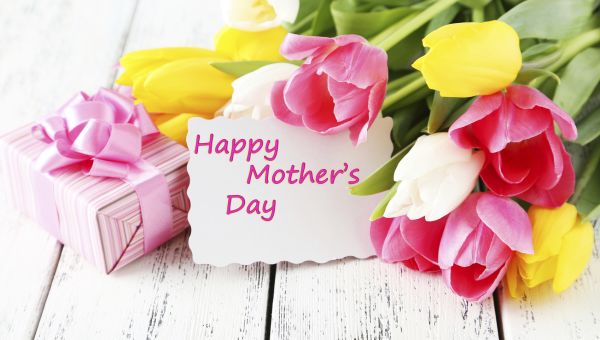 Mother's Day Gifts with a Healthy Twist
Hey, she nurtured you. Made sure you ate your veggies, washed your face, and brushed your pearly whites. So this Mother's Day, say "Thanks, Mom!" with one of these mouthwatering treats. They're guaranteed to nourish her in return. And you'll be her favorite child for another year!
Exotic Fruit-of-the-Month Club – Filled with champagne mangoes and strawberry papayas, there's nothing ordinary about these fruit baskets. Tantalize Mom's taste buds, and boost her daily dose of nutrients with fantastical fruits like feijoas (pineapple guavas) and pluots (plum/apricot hybrids).
Smoothie Maker – Is your mom a wiz in the kitchen? Regardless of her culinary craft, smoothies are a deliciously simple way to make sure she gets lots of protective phytochemicals to help keep her heart, immune system, and memory healthy. The key: blending together a variety of brightly colored produce – reds, purples, yellows, greens. For some healthy smoothie recipes, check these out.
Asian Bamboo Steamer – For moms who don't have the time (or inclination) to count fat grams, steamers are a must-have for low-fat meals that practically cook themselves while retaining vitamins, nutrients, and flavor. Go for a two-tiered number: Throw veggies (carrots, leeks, bok choy) on one level, and fish (salmon, snapper, tilapia) on the other.
Tabletop Farm – You heard right! With this ingenious indoor aeroponic garden (just light and water, no dirt), Mom can harvest her own fresh lettuce, tomatoes, or peppers from her kitchen countertop. Or expand her culinary horizons with a Japanese herb garden that includes shiso and misuba. Both are full of calcium (for her bones), vitamin A (for healthy eyes), and vitamin C (for a strong heart and immune system).
Artisan Olive Oils and Vinegars – Great salad dressings encourage more salad eating, and few foods are healthier than fresh raw veggies – all they need is a drizzle of heart-healthy extra-virgin olive oil.
Gourmet Tea Kit – Tea is rich in disease-fighting antioxidants, so start steeping! Set your mom up with a selection of green, white, black, and herbal teas. Complete the package with an electric kettle – they bring water to a boil much faster than regular teapots, and they turn themselves off, a bonus for forgetful moms.
So, all you Last-Minute Lulus, grab your mouse and get your Mother's Day shopping done! If you're really in a time bind, resort to the fruit-of-the-month club.
Want to give the gift of health to other members of your family? Invite them to take the RealAge Test so they can start living younger.

To eat healthy, pick foods that are the colors of the rainbow, and watch your portion sizes. Eating foods that are colorful-red apples, orange carrots, yellow squash, green salad, tomatoes, blueberries and purple eggplant-helps yo...
u add fruits and vegetables to your diet.
More