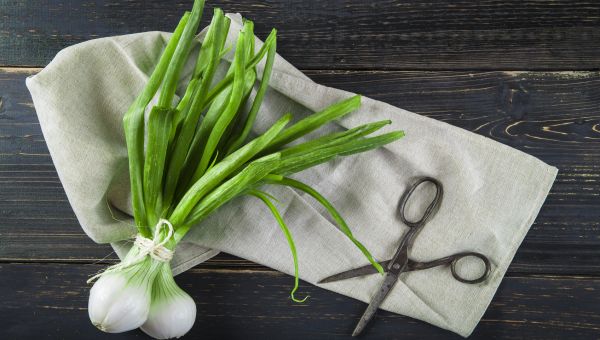 Here's a finishing touch you can add to any salad or burger patty to really jive up your health this summer: chives.
Those pungent, tender green shoots are packed with vitamin C, potassium, calcium, iron, and folic acid, according to Maoshing Ni, a doctor of Chinese medicine and author of Second Spring.
An Overlooked Herb
Chives are used in many parts of the world to do more than spruce up the flavor of bland dishes. In traditional Chinese medicine, chives are used to relieve congestion, stomachaches, and even bad breath. They are also believed to help improve circulation -- a nice bonus if you're prone to having cold hands and feet. Check out these other herbs that can help brighten your breath naturally.
Recipe Corner
You can find chives year round in the grocery store. And they're super easy to add to all kinds of dishes. Chop them up and sprinkle them over salads or into stir-fries. Or try Dr. Mao's suggestion and mix them into ravioli fillings or homemade burger patties. Here is a healthful and delicious recipe that showcases chives.