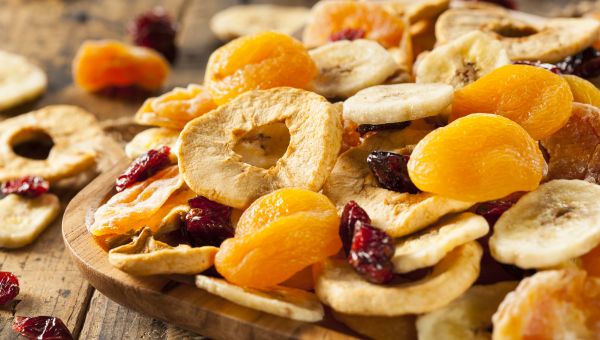 Alas, the fresh fruits of summer are a distant memory for many right now. But chin up! You might be able to get just as much nutrition with this winter alternative: freeze-dried.
A study showed that, ounce for ounce, freeze-dried black raspberries contain even more cancer-fighting anthocyanins than fresh berries do. And freeze-dried fruit can keep for over a year.
Better-for-You Berries
Blackberries, raspberries, blueberries, and cherries are some of the best cancer-fighters around, thanks to their high anthocyanin content. And since they are made up mostly of water, freeze-drying the berries concentrates the nutrition. For example, the black raspberry study showed that you need only a couple of tablespoons of freeze-dried black raspberries to get the anthocyanin content of a cup of fresh berries. Not too shabby. But keep in mind that, berry for berry, some nutrition is lost through freeze-drying. Plus, you'll feel less full with freeze-dried fruit because there's no water content.
More Antiaging Diet Advice
You can add freeze-dried berries to cereal, yogurt, trail mixes, and even bread and muffin batters. And there are lots of other ways to up the nutritional benefits of the things that go into your mouth.