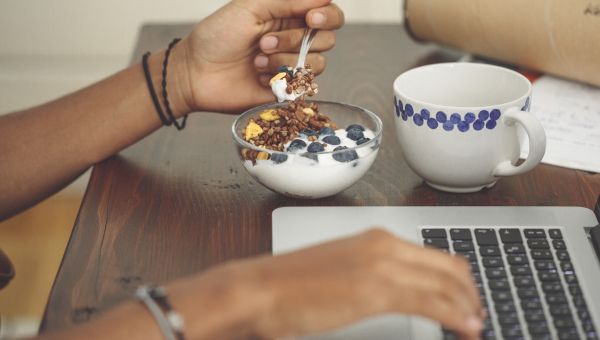 Eat This Creamy Snack for a Healthier Mouth
We all want healthy, problem-free teeth. And for as long as possible. So here's a creamy snack that just might keep a good roll going: yogurt.
A study revealed that people who regularly ate yogurt were significantly less likely to have gum disease compared with people who never touched the stuff.
Say Yes to Yogurt
In the study, researchers performed dental exams on roughly a thousand middle-aged and older people and also asked them questions about their eating habits. The people who consumed the most yogurt—or lactic-acid-rich probiotic drinks—had the lowest risk of periodontal disease. In fact, these two foods appear to be the only ones that offered a protective benefit in the study. (Here's another drink that helps keep teeth and gums healthy.)
The Benefits of Bugs
Here's the toothy secret to the study results: Those "healthy" bacteria found in yogurt and other probiotic-containing treats help keep the levels of bad bacteria in your mouth in check—including the varieties that contribute to periodontal disease. But to do your mouth a true favor, choose your creamy treats wisely. Opt for low-sugar varieties. Or buy plain yogurt, and control the sweet stuff yourself by adding your own fruit, honey, or preserves.
Yogurt's disease-fighting and health-boosting benefits aren't just limited to your mouth.
What does your smile say about your health? Take the quiz.

To eat healthy, pick foods that are the colors of the rainbow, and watch your portion sizes. Eating foods that are colorful-red apples, orange carrots, yellow squash, green salad, tomatoes, blueberries and purple eggplant-helps yo...
u add fruits and vegetables to your diet.
More