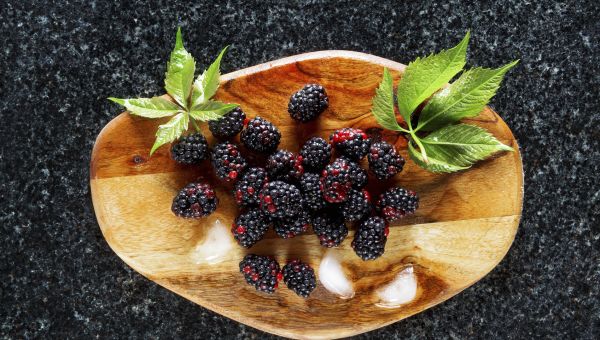 Blackberries Improve Short-Term Memory
Hate that feeling when you meet a new friend and blank on her name 10 seconds later? Maybe you'll have better luck if you eat some blackberries.
Research suggests that these black beauties may have short-term memory benefits, thanks to their turn-back-the-clock polyphenols.
Fruity Brain Food
In an animal study, blackberries appeared to spur improvements not only in short-term memory but also in motor skills like balance and coordination -- all things that tend to decline with age. Researchers believe the polyphenols in blackberries may benefit aging neurons by quieting inflammation and oxidation and improving communication between brain cells. (Berries not in season now? Find out how freeze-dried berries stack up nutritionally.)
Blackberry Magic
More research is needed before we can apply these blackberry benefits directly to humans. Still, plenty of other research has suggested that berry antioxidants may help improve brain function. And we already know that berry polyphenols are truly potent age fighters in general.

To eat healthy, pick foods that are the colors of the rainbow, and watch your portion sizes. Eating foods that are colorful-red apples, orange carrots, yellow squash, green salad, tomatoes, blueberries and purple eggplant-helps yo...
u add fruits and vegetables to your diet.
More