1,300 mgs/day. The teenage years represent a critical period for bone mineral accrual with rapid gains occurring until age 16. If one doesn't maximize bone building during this period, equivalent increase cannot be made up for later in life making proper calcium intake of great importance. To make matters worse, as we age, the calcium content of bone begins to decline, increasing the likelihood of fractures. When this critical "breaking point" is reached, the condition is known as osteoporosis. If you are unable to consume 1300mgs/day through foods, which most teenagers don't, you must supplement, especially during this phase of life through age 25. Also, supplement only 500mgs of calcium at a time because that's about all the body can use effectively from one dose. Therefore, if your health professional tells you that you need to add 1000mgs/day of calcium in the form of a supplement, take calcium carbonate in 2 doses: one 500 mg tablet with a morning meal and another one with an evening meal.
The teen years are a crucial time for gaining and storing calcium in bone tissue. Teens who do not get enough calcium are at greater risk for poor bone health as they age. Experts recommend that children age 13 to 18 get around 1300 mg of calcium daily. Good sources of calcium include low-and non-fat dairy products, dark green leafy vegetables, almonds, salmon, and corn tortillas. Check nutrition labels to find out how much calcium is in certain food products.
Adolescents and young adults need about 1,200 mg to 1,500 mg of calcium daily to build the maximum amount of bone mass before age 25. This can be done through a combination of vitamins, supplements, and consuming three or four servings of calcium-rich foods each day. Although a weight-conscious teenager might shy away from this, purchasing high-calcium but low-fat foods such as skim or low-fat milk, low-fat cheeses, nonfat yogurt, and calcium-rich juices and breads will ensure they build strong bones without adding excessive calories.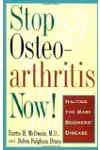 Continue Learning about Diet - Bones & Joints