While the calcium recommendation for adults is approximately 1,000-1,200 milligrams per day (higher for pregnant and lactating women, postmenopausal women, and elderly men and women), the average adult gets only two-thirds to three-fourths of that amount. Some studies reveal that 80 percent of American women do not get adequate amounts of this bone-strengthening mineral. For example, extreme dieting can result in loss of bone density if you aren't ingesting adequate calcium. A low calcium intake during adolescence also affects bone density, as can certain medications and other risk factors. But getting adequate calcium through foods or supplements is something you can do each day to prevent back pain from fractures.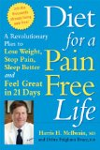 Adequate calcium for people of all ages, from children to the elderly, is necessary for optimal skeletal health. Getting an adequate amount of calcium can help reduce the risk of osteoporosis. People over sixty-five who take calcium and vitamin D are also less likely to lose teeth.
However, contrary to popular belief, the healthiest or safest amount of dietary calcium has not yet been established. The National Academy of Science recommends that women aged over fifty consume 1,200 mg per day; a similar British committee recommends 700 mg a day. Foods high in calcium include milk, cheese, and other dairy products; dark leafy greens; beans; and foods such as orange juice that are calcium-fortified.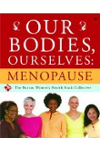 More About this Book
Our Bodies, Ourselves: Menopause
FROM THE EDITORS OF THE CLASSIC "BIBLE OF WOMEN'S HEALTH," A TRUSTWORTHY, UP-TO-DATE GUIDE TO HELP EVERY WOMAN NAVIGATE THE MENOPAUSE TRANSITION For decades, millions of women have relied on Our...
Continue Learning about Diet - Bones & Joints