Antioxidants, like vitamin A, C, E and Coenzyme Q10 are excellent for keeping gums healthy. They protect them against cell damage and they promote healing in the area as well. Vitamin C, which plays an integral part in collagen production, also makes gum tissue more resistant to bacteria spreading and colonizing there. Vitamin C also promotes healthy capillaries, which help keep the tissue in the mouth healthy. Basically, if your body doesn't have sufficient amounts of vitamin C, your gums could bleed or become swollen, or even, in the worst-case scenario, result in tooth loss. Coenzyme Q10 helps protect gums from periodontitis and strengthens the immune system.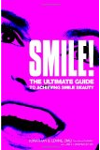 Vitamins and minerals that support oral health include calcium, iron, vitamins B3 (niacin), B12, B2 (riboflavin), C, and D. Since your teeth and jaw are made up mostly of calcium, low levels of this mineral put you at higher risk for gum disease and tooth decay. Too little iron can cause tongue inflammation and may also lead to painful sores in your mouth. Too little B3 is sometimes a culprit behind bad breath (halitosis). Bleeding gums may be due to a diet low in vitamin C. Vitamin D is important because it helps your body absorb calcium.

Start with a healthy balanced diet to get the vitamins and minerals you need. If you feel your diet may not be supplying adequate nutrition, talk to you doctor about what supplements you might need.

Continue Learning about Diet & Your Teeth