When your body's not getting enough proper nutrition, it can show up on your tongue, it can irritate your gums, it can harbor itself within the roots of your teeth, generally affecting your oral health. Very often, when something flares up, loosens or simply looks different within your mouth, it's your body's way of asking for some type of nutrient it doesn't have enough of.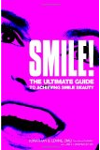 Deficiencies in vitamins and minerals can lead to skin and oral health problems, poor immunity, etc. This can cause gingivitis, inflammation of the gums. Lack of calcium and minerals can also affect the strength of the teeth and jaw bones.
Nutritional deficiencies affect oral health in many ways. If your diet lacks certain nutrients, it may be harder for your immune system to fend off infections in your mouth. This could increase your risk of periodontal (gum) disease and even tooth loss. To help keep your smile healthy, eat a well-balanced diet that includes plenty of fruits and vegetables, especially dark green and orange ones.
Continue Learning about Diet & Your Teeth