The following foods are good sources of different vitamins:
Vitamin B2 (riboflavin): almonds, broccoli, kale, spinach, lentils, mushrooms, okra, oysters, milk, eggs, sunflower seeds
Vitamin B3 (niacin): avocado, potatoes, lean ground beef, liver, shrimp
Vitamin B6: bananas, watermelon, broccoli, spinach, tomato juice, acorn squash, white rice, chicken breast
Vitamin B12: poultry, fish, shellfish, meats, milk, eggs
Vitamin C or Vitamin A: spinach, broccoli, red bell peppers, snow peas, kiwi, mango, orange, grapefruit juice, strawberries, carrots, kale or other green, leafy vegetables, papaya, peaches, red pepper, winter squash
Vitamin D: egg yolk, fortified milk, liver, fatty fish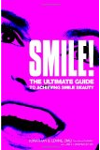 Foods containing vitamins that benefit oral health include fresh fruits and vegetables. Eating more of these is an excellent way to get enough vitamins important to healthy gums and the prevention of gum disease, including vitamin C and the B vitamins.
Vitamins and minerals are good for your teeth and overall health. Low fat cheeses and milks offer calcium. Vitamin D can be found in oranges or orange juice. Fruits and vegetables are full of minerals and vitamins that are good for your mouth and body. By eating a well-balanced diet, you can ensure you are getting plenty of vitamins and minerals. Your mouth is the gateway to your body, so what you eat plays an important role.
Continue Learning about Diet & Your Teeth