If you tend to have oral nuisances, try keeping a food journal, if only for few days. Jot down everything you eat, then add up the acids and compare them to the alkalinizing. Afterwards, check out your mouth to see if your gums are indicative of your diet. If you are diligent about your record keeping, it could very well show you where and how you are making progress.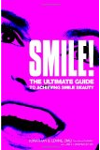 One obvious way to tell if your diet is affecting your oral health is to look at the health of your teeth and gums. If you are prone to cavities or have signs of gum disease, your diet could be partly to blame, especially if your eating habits aren't what they should be.

Consuming too much sugar from foods like candy bars and cookies and drinks like soda can contribute to tooth decay, cavities, and plaque. To help keep your teeth and gums healthy, eat a well-balanced diet that includes plenty of fresh fruits and vegetables, especially dark green and orange ones.
Your mouth is your body's initial point of contact with the nutrients you consume. So what you put in your mouth impacts not only your general health but also that of your teeth and gums. In fact, if your nutrition is poor, the first signs often show up in your oral health.

If experience bleeding, swelling, pain or redness or are prone to cavities, food could be a potential culprit. Discuss with your dentist your diet to help determine if what you're eating could be harming your teeth, gums and oral health.
Continue Learning about Diet & Your Teeth