Newborns with diarrhea can easily get dehydrated, so it's particularly important to call your pediatrician to discuss what to do and determine the cause of the diarrhea. Continue breast milk or formula unless your doctor directs you to stop. The pediatrician may recommend increasing your baby's fluid intake, giving an oral rehydration fluid (such as Pedialyte, Enfalyte, or LiquiLyte), or changing your baby's formula until the diarrhea slows down. Your doctor may also want to examine and weigh your newborn every day or every few days to make sure he isn't losing weight.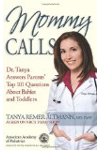 If your newborn has diarrhea you need to prevent the baby from becoming dehydrated and protect the skin on the baby's buttocks.
Dehydration can occur quickly in a newborn. During diarrhea the infant is losing excessive amounts of water and electrolytes. These losses place the infant at risk for dehydration. Because newborns are at high risk for dehydration, the health care provider needs to be contacted. The newborn with diarrhea needs to be rehydrated. Usually breast-feeding or formula is continued and an oral rehydration solution might be added to replenish both fluids and electrolytes.
The second goal is to protect the skin on the baby's buttocks. Long-term contact with diarrheal stool can cause irritation and excoriation of the skin. If the skin becomes excoriated it is a site for additional fluid loss, in addition to being painful to the baby. Care needs to include frequent diaper changes and cleansing the skin with clear water and applying a protective barrier such as zinc oxide ointment.
Continue Learning about Diarrhea