If your infant has diarrhea you need to prevent the baby from becoming dehydrated and protect the skin on the baby's buttocks.
Dehydration can occur quickly in an infant. During diarrhea the infant is losing excessive amounts of water and electrolytes. These losses place the infant at risk for dehydration. Because infants are at high risk for dehydration, the health care provider needs to be contacted. The infant with diarrhea needs to be rehydrated. Usually breast-feeding or formula is continued, if it is tolerated by the infant, and an oral rehydration solution is added to replenish both fluids and electrolytes. Monitor the number of wet diapers per day is an indirect measure of if the infant is getting adequate amounts of fluids.
The second goal is to protect the skin on the baby's buttocks. Long-term contact with diarrheal stool can cause irritation and excoriation of the skin. If the skin becomes excoriated it becomes a site for additional fluid loss, in addition to being painful to the baby. Care needs to include frequent diaper changes and cleansing the skin with clear water and applying a protective barrier such as zinc oxide ointment.
The most important thing is to give plenty of liquids. If your infant is already taking solid food, he may not feel like much of it while he is sick. That's OK as long as he continues drinking fluids. When he does feel like eating, start simple with rice cereal and then slowly advance his diet as tolerated. Avoid juice if possible as this may make the diarrhea worse. Because the ultimate goal is to stay hydrated, if juice is absolutely the only thing that your infant will drink, try a juice with lower sugar content and water it down if you can.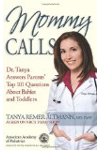 Continue Learning about Diarrhea