It's not uncommon for infants to have loose stools regularly, but as they get older, we become concerned when loose turns to leaky -- that is, when some kind of bacteria or virus is wreaking intestinal havoc. Here are some of the most common causes:
Rotavirus. This ugly virus is very foul, very green, and very contagious. An oral vaccine given at two, four, and six months is effective. It's also safer than the previous injectable vaccine, which was associated with intestinal lymph nodes leading to something called intussusceptions. Taking a probiotic -- an oral supplement or other preparation containing beneficial healthy bacteria to replenish the gut -- seems to help reduce diarrhea associated with the rotavirus in older children and adults. To treat infants, breast-feeding moms should take the probiotic, too, as children populate their guts with bacteria found around and in their mothers' breast milk. As that bacteria becomes popular in and on the mom, that decreases intestinal infections in your baby.
Norwalk virus. This virus causes the same symptoms as rotavirus: nausea, diarrhea, and the like. Because of its incubation period (ten to fifty-one hours) and because it can survive the heat, it's a hearty bug that can hide out in foods, meaning that it can find its way onto, say, cruise ships, then decimate the ship's passengers after the carrier is long gone from port. While it usually resolves itself in a day or two, this virus is one of the reasons why we preach wash hands, wash hands, wash hands.
Salmonella. Oooh, the ol' food-poisoning bug that makes news every time there's a significant outbreak. It also has a long incubation period (six to seventy-two hours) and can hide out in pets such as iguanas and turtles, as well as in the more traditional places like livestock and poultry. The treatment is usually supportive: lovin' and liquids. Skip the antibiotic (it prolongs the time that the bacterium is carried), but follow with a probiotic. Carefully washing foods is essential to help prevent outbreaks. Also, cook meat thoroughly, avoid consuming raw animal products like eggs (no licking the beaters when you're making cookies), and wash your child's hands after she feeds the pot-bellied pigs at the zoo.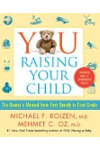 Continue Learning about Diarrhea