Practice inserting and removing your diaphragm before sex play with a partner. It can be awkward at first, but it becomes easy with practice. You can put the diaphragm in any time within six hours before intercourse or vagina to-penis contact. If more than six hours have passed, either insert an applicator full of spermicide into your vagina, or remove the diaphragm, wash it out, and start again.
Put about 1 tablespoon of spermicidal cream or jelly (3⁄4 inch from the tube) into the shallow cup.
Squeeze the diaphragm together by pressing the rim firmly between your thumb and third finger. If you have trouble, you can buy a plastic inserter (good only with a flat-spring diaphragm).
Squat, sit on the toilet bowl, stand with one foot raised, or lie down with your legs bent.
With your free hand, spread apart the lips of your vagina and push the diaphragm up to the upper third of your vagina with the cream or jelly facing up. Remember that your vagina angles toward the small of your back.
Push the lower rim with your finger until you feel the diaphragm fit into place.
You should then reach in to make sure you can feel the outline of your cervix through the soft rubber cup. When the diaphragm is in right and fits properly, you should not be able to feel it at all. Your partner probably won't, either, although some men notice that the tip of the penis is touching soft rubber instead of cervical and vaginal tissue. (This is not painful.)
Leave the diaphragm in for at least six hours after intercourse. You can leave it in for up to twenty-four hours, but not longer. Douching is unnecessary, and routine douching - or douching with commercially prepared douches - can disrupt the natural environment of the vagina and promote infection. If you choose to douche, you must wait at least six hours after intercourse.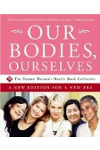 Continue Learning about Diaphragms