The diaphragm is a shallow, dome-shaped, soft rubber cup that fits securely in the vagina to cover the cervix. A spermicide is placed in the cup, facing the cervix, to kill or immobilize sperm and prevent them from entering the uterus and fertilizing an egg. Diaphragms, correctly fitted and worn, prevent pregnancy and protect against some STIs, including gonorrhea and chlamydia, as well as pelvic inflammatory disease and cervical dysplasia. Though they are safer than the Pill or the IUD, they are not as effective in preventing unintended pregnancy. For many women, the diaphragm is an excellent method of contraception because it is woman-controlled and has few side effects, but it requires consistent and correct use. Many women find the device inconvenient, since it must be inserted prior to intercourse, and messy, because it must be used with a spermicide gel or cream.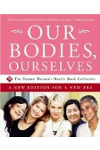 Continue Learning about Diaphragms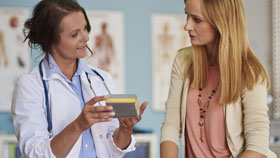 A diaphragm is a dome-shaped form of birth control (barrier contraception) that is inserted into the vagina. When used with spermicide, diaphragms are 84% to 94% effective at preventing pregnancy when they are used every time you ...
have intercourse. Diaphragms do not protect against sexually transmitted diseases, so you should also use condoms to help prevent STDs.
More