When you first arrive home from delivering your baby, your newborn will not have regular-looking stool. It will be thick and sticky and have a greenish-black color, and is called meconium. If your baby is breastfed, the stool will become more liquid in consistency, seedy and yellow. For formula-fed babies, expect soft, pasty and yellowish-brown stool. Hard or dry stools may be due to your infant not getting enough fluid or losing too much fluid due to an illness.
The frequency of bowel movements can vary greatly in infants. If your baby has many or infrequent bowel movements or if you have any concerns, call your doctor.
While your newborn may already resemble you, her stool won't. Baby poop comes in a wide variety of colors, consistencies and frequencies. During the first 24 hours of life, stools are usually thick, sticky and brownish-black in color—meconium. After the first few days and over the course of the first few weeks, the stools of breastfed babies lighten in color from black to brown to green to yellow. They also change consistency from sticky to seedy to cottage cheese-like to even looser. In contrast, formula fed babies often have stools that are thicker in consistency and light brown in color.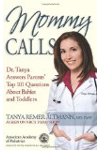 Once your newborn baby's first poop comes, it will probably be unlike any poop you have ever seen. Called meconium, it's sticky, greenish black and thick like tar. Meconium comes from the baby swallowing blood along with amniotic fluid during the last phase of pregnancy; the blood comes from placental capillaries that break before and during labor. The good news is that it passes in a few days as the baby transitions to newborn nutrition—and newborn digestion and newborn poop.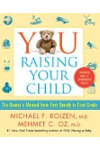 A baby's "poop" or stool will change with age, type of feeding and circumstances. A baby's first stool is meconium. Usually passed within the first 24 hours after birth, meconium is greenish, black and sticky. Next the infant will pass a transitional stool which is loose and begins as greenish-brown in color and evolves to a dark yellowish-brown color. This is the transition between the stool or meconium formed during intrauterine life and to stool being formed as the newborn begin feeding on milk. Infants who are breastfeeding often have earlier and more frequent stools because of the natural laxative effect of Colostrum. The stool of breastfed infants usually appears bright yellow and mushy and some sources describe the stool of breast-fed infant as "sweet-smelling." On the other hand, formula fed babies usually have stool that is dark yellowish-brown in color.
The most important aspect of the "poops" appearance is knowing what is your baby's normal pattern and recognizing changes or deviations.
Continue Learning about Diapering & Digestion In Babies