During the first three months after birth, some babies have times during the day when they cry frantically. This piercing crying can last up to three hours. Nothing seems to bring comfort. The crying can occur at any time of the day or night, but it usually occurs at the same time each day. It is at its worst when a baby is six weeks old. Many babies outgrow colic by four months. For some babies, it takes six months.

The treatment for colic involves comforting the baby and making sure that nothing is wrong. If you believe that your baby suffers from colic, talk to his doctor.
Infant colic, frequent crying from an otherwise healthy baby, is very stressful for parents. Although it only lasts for 3-4 months, it is difficult for parents who try to comfort their baby to have them continue to cry. As a parent if you are having trouble coping you need to get support from family and friends. Let them babysit so you can take a break. Crying does not hurt the baby, so you can also put the baby in the crib for a few minutes while you go into another room to re-group. You do not want your stress to increase to the point where you are no longer coping. This situation puts both you and your baby at risk.
Colic is a condition in which an otherwise healthy child is crying, fussy, and irritated for more than three hours a day and more than three days in any given week. It is fairly common. It's benign and usually goes away within the first three or four months.
Of course, just because it isn't harming your baby doesn't mitigate the fact that caring for a colicky infant can be extremely upsetting - even traumatic - for you. Here are some measures you can try to help soothe a fussy infant.
Stay cool. Babies pick up on cues from their parents. If you're temperamental because he's temperamental, he's only going to get more temperamental, and so on.
Stretch him. Flex your baby at the knees and hips to see if you relieve some gas. Sometimes, discomfort is related to digestive issues.
Move it. Many babies with colic are soothed simply by getting up and going. Put him in a stroller or baby carrier and take a walk, go for a drive, or strap him into one of those vibrating seats.
Change your diet. You can try to relieve some discomfort by eliminating dairy, onions, garlic, spicy food, chocolate, caffeine, and cauliflower from your diet if you're breastfeeding.
Whatever you do, do not shake your baby to get him to stop crying - his delicate brain can be permanently damaged. If you feel yourself reaching your limit of frustration and exhaustion dealing with a colicky baby, enlist a support person - partner, friend, neighbor, relative, sitter - to give you a break.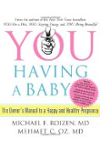 Continue Learning about Diapering & Digestion In Babies