In the first few weeks of life, your newborn really should poop every day; if not, let your pediatrician know. Although less frequent pooping can be normal, it's possible that he isn't drinking enough to produce frequent poop. Rarely, there could be something hindering the stool from coming out, such as a condition called Hirschsprung disease, in which the end of the intestines or anus isn't working properly.
After demonstrating that all of his parts are working well--at least one stool before going home from the hospital and a few good weeks of eating and pooping regularly--it is normal for a breastfed baby to stool anywhere from roughly once every 5 days up to 11 times a day. Around 2 months of age, your baby may change his pooping pattern, usually becoming less frequent. Formula-fed babies tend to poop less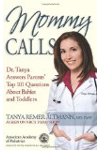 There is much variation. It is very common for newly born babies to have many bowel movements a day. This helps us know that the intestinal tract is working and suggests that a baby is getting enough to eat. A newly born baby who has no bowel movement for one or two days may not be getting enough to eat or may have an intestinal blockage and should be evaluated. Beyond the first week of life most babies will have more than one bowel movement a day but some healthy babies will skip a day or two and be fine. If your baby goes a few days without a bowel movement, see your doctor if your baby seems to be in pain, bloated or not growing.
Continue Learning about Diapering & Digestion In Babies