Your child's doctor will talk with you about specific care for your child. Some general guidelines include:
• If your infant eats solid foods, feed him extra whole grain infant cereals, fresh vegetables and fruits.
• Sometimes it is OK to use a glycerin suppository but do not use suppositories for more than three days without talking to your child's doctor.
There is lots of variation in how often infants have bowel movements. Some are fussy if they don't have a bowel movement every day. To help with infant constipation try one of these suggestions: Two ounces of water twice a day. If this doesn't help, try adding a little sugar (about a half teaspoon) to the water or try giving prune or apple juice if the baby is older than 4 months. Some babies respond well to glycerin suppositories, which may need to be cut to be a sliver so that they will work in babies. Of course, consult with a medical provider if the symptoms do not resolve or become severe.
Clinicians define infant constipation as the passing of hard stool or the absence of a bowel movement over a couple days (not necessarily missing one day). It is rare for a breastfed infant to be constipated and is more often seen in babies who are transitioning from breast milk to formula or starting solids. Constipation might indicate your child is not getting adequate fluid, in which case you could try nursing longer or giving a slightly larger volume of formula (start with an additional 1-2 oz. at each feed) or increase the frequency of feedings. If that does not work, discuss with your pediatrician. Do not give water or juice before 6 months of age.
If your child has started solids, you can make simple changes in their diet to help. Pureed fruits and vegetables, specifically prunes and a small amount of water at meals (2-4 oz.). May be the adjustment your baby's tummy needs.
Constipation can sometimes be an indicator of an underlying concern so if the above changes do not alleviate the problem, discuss with your pediatrician.
Constipation can be very upsetting for a child and can become a major roadblock to toilet training. So the goal here is to get things moving, allowing the big plug to pass. Sometimes some liquidy stuff will also form around it. Natural food "looseners" include fruits such as prunes, apricots, plums, raisins, cherries, and blueberries; high-fiber veggies, including peas, beans, and broccoli; and whole-grain cereals and breads. Extra water also helps for toddlers on up. However, too much water for newborns and infants can get their electrolytes out of whack.

For a baby, a doc may have you add ¼ to ½ teaspoon of Karo corn syrup to one bottle of formula or stored breast milk a day, which draws water back into the bowel. Or if your child is four months old, the doc may ask you to give her 1 ounce of water a day, either separately or added to a bottle of formula or stored breast milk, to lubricate the GI tract. One important note: A two-year-old who is fed too much milk may experience some constipation even if her nutritional needs are being met, so it is important to make sure that she eats plenty of fiber-rich fruits, veggies, and whole grains. Tending to constipation early can avert chronic stretching of the lower intestine later on. That's important, because a distended colon will eventually function less efficiently.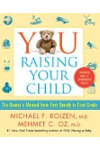 Continue Learning about Diapering & Digestion In Babies