Here are some strategies for dealing with colic. Unfortunately, sometimes you just have to wait the crying and screaming out.
Stay cool. Babies pick up on cues from their parents. If you're temperamental because he's temperamental, he's only going to get more temperamental.
Stretch him. Flex your baby at the knees and hips to see if you can relieve some trapped gas.
Move it. Many babies with colic are soothed simply by getting up and going. Put him in a stroller or baby carrier and take a walk, go for a drive, or strap him into one of those vibrating seats for a fifteen-minute break. However, we don't want the kid living in the vibrating seat.
Change your diet. Some breastfeeding moms have found that eliminating dairy, onions, garlic, spicy food, chocolate, caffeine, cauliflower, and even wheat from their diet seems to relieve some discomfort. If you want to try it, eliminate one food at a time every four days to see which one is the offender. Or eliminate them all, then add one food back every four days to see if it's a keeper rather than a culprit.
Get some support. Whatever you do, do not shake your baby to get him to stop crying; his delicate brain can be permanently damaged. If you feel yourself reaching your limit of frustration and exhaustion dealing with a colicky baby, enlist a support person—partner, friend, neighbor, relative, sitter—to give you a break.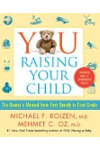 Meet with your pediatrician to give you some guidance on effective management. You always want to make sure that first and foremost your baby has no signs of illness that could explain unusual fussiness and your pediatrician can help you sort through that. In my practice I have found that the Happiest Baby on the Block by Dr. Harvey Karp is a good resource. Essentially recreating the womb can be the most comforting to babies. So swaddling, vibratory movements/ drive around the block in car seat, or using a swing or rocking chair. Also what I have personally tried is "white noise". Basically the shhh noise by mouth, running a vacuum cleaner, dryer, or if you are high tech downloading a white noise app on your phone can be very helpful. For some reason these sounds can be more comforting than music/ lullabies. Colic is not necessarily due to excessive gas or tummy aches. In fact it is largely unexplained. It's not a reflection on parenting and the good news is it usually goes away with time. So get plenty of support (pediatrician included) when you need it and hang in there. This is usually just a temporary challenge.
Good burping technique is one strategy that can relieve colic. Watch this video as Dr. Mike Roizen and Dr. Ellen Rome discuss their methods for relieving other possible causes of colic.
There is no offical treatment for infant colic but other medical reasons for the infant's crying may need to be assessed by a healthcare provider. A healthcare provider may also offer support to the infant's parents by discussing feeding techniques, educating them about colic and teaching them techniques to soothe the infant.
Continue Learning about Diapering & Digestion In Babies