When skin is wet for too long, it begins to break down. When wet skin is rubbed, it becomes more damaged.

Moisture from a dirty diaper can harm the skin of a toddler or an infant, making it more irritated. This causes diaper rash to develop.

A baby's skin is very sensitive, particularly during the first 6-months. Ammonia, which is naturally present in the urine, as well as illness and diarrhea, can all act as a trigger for diaper rash. Some babies are more prone to it than others, but the majority of babies will have diaper rash at some stage. Fortunately, skin heals very quickly, and with proper treatment the rash should disappear within a few days or a week at most. Yeast infection may cause a diaper rash. Yeast likes growing in dark, moist areas. A diaper rash caused by yeast will require frequent diaper changes and application of an anti-fungal agent for successful treatment.

To help prevent or treat diaper rash, you can apply an emollient zinc oxide cream or petroleum jelly with each diaper change. Diaper rash creams form a barrier between the irritated skin and the offending agents of urine and stool. Avoid using powders. These can be inhaled by the baby into his/her lungs when it is shaken out of the container.

Diaper rash is a skin irritation in the diaper area. Diaper dermatitis is skin irritation from urine or bowel movements or a reaction to the diaper itself. Candida dermatitis (yeast diaper rash) is a diaper area infection caused by the yeast Candida albicans. Conditions that increase your child's risk of getting a yeast infection include:
Antibiotic therapy
Frequent stools
Thrush
Other forms of skin irritation
A form of contact dermatitis, diaper rash typically comes from the friction that's generated between diaper and skin. It can also be caused by sensitive baby skin reacting to the acidity of urine or something she ate that came out the other end, such as tomatoes.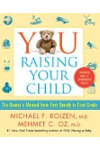 Friction, moisture, bacteria, antibiotics and even chemicals in baby products can lead to diaper rash. Generally, there's an initial irritant, such as moisture from a wet diaper, that agitates the skin. The weakened skin is then vulnerable to other factors such as bacteria.
The contents of this website are for informational purposes only and are not intended to be a substitute for professional medical advice, diagnosis, or treatment. Nor does the contents of this website constitute the establishment of a physician patient or therapeutic relationship. Always seek the advice of your physician or other qualified health provider with any questions you may have regarding a medical condition.

Diaper rash has many potential causes: prolonged exposure to a wet diaper, chafing from the diaper, infections, allergic reactions and/or dermatitis. The condition is more prevalent in babies between eight and 10 months, around the time they start eating solid foods.

Diaper rash is not a failure of parenting; it's just a fact of life. As hard as you work to prevent it, babies will sometimes get a little irritation. However, by understanding its causes, you can do more to prevent diaper rash and mitigate the effects when it does happen.
Continue Learning about Diapering & Digestion In Babies