Non-stress tests are performed in the third trimester and are done to monitor your baby's heart rate and to look for accelerations in your baby's baseline heart rhythm.
They will place you on the fetal heart rate monitor and establish your baby's baseline heart rhythm. You will need to have at least a 20-minute strip for the test and they will be looking for at least 2 accelerations of your baby's heart rate of at least 15 beats per minute for at least 15 seconds to call your strip reactive.
It helps to eat prior to having your test, as your baby will be less likely to be asleep after you have eaten. If your baby is asleep the test will be longer and you ay need to drink something to help wake him/her up. Take a good book with you and use this time to catch up on your reading, as the test may be 20-40 minutes.
During a non-stress test (NST) the woman will be comfortably positioned in a semi reclining or lateral Sims position. An external fetal monitor is placed on the maternal abdomen to detect and record fetal cardiac activity. Fetal movement is documented with an event button, pushed by the woman when fetal movement is felt. The test will last a minimum of 20 minutes but may be extended to 40-45 minutes to allow for fetal sleep-wake cycles. At the completion of the test, the fetal monitor will be removed and the abdomen cleaned. The test will be interpreted and the results and plan for continued care will be share with the woman.
Continue Learning about Diagnostic Procedures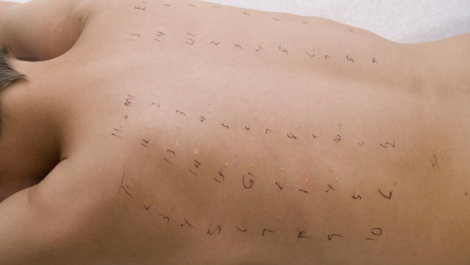 Allergy tests, echocardiograms, biopsies, semen analysis and spinal taps are just a few of the medical diagnostic procedures that are performed on patients diagnose diseases and conditions. These classification procedures do not i...
nvolve x-ray imaging or a surgical procedure, but, involve taking measurements and samples of fluids, tissues and cells. Learn more about diagnostic procedures from our experts.
More