After a mediastinoscopy (a surgical procedure done to examine the mediastinum -- the area inside of the upper chest, between and in front of the lungs):
You may feel sleepy for up to 24 hours if you received sedation. Resume normal activities gradually.
Do not drive a vehicle or operate machinery or power tools for 24 hours.
Do not make important decisions or sign important papers.
Begin with liquids and light foods. Avoid spicy, greasy or fried foods for 24 hours.
Slowly resume your normal diet as tolerated.
Drink lots of fluids the first day, especially water and juice, unless told to restrict fluids.
Keep the incision area clean and dry.
If stitches were used, they will be removed during a follow-up office visit. If adhesive strips were used, keep them dry. They should fall off within a few days.
Take a pain medicine for soreness as recommended by your doctor. Aspirin or certain other pain medicines may increase the chance of bleeding. Be sure to take only the recommended medicine.
Continue Learning about Diagnostic Procedures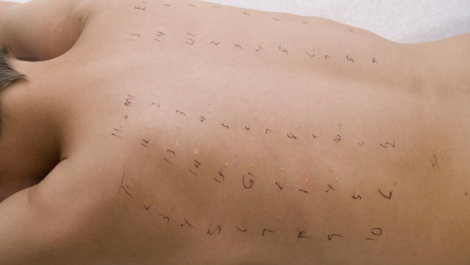 Allergy tests, echocardiograms, biopsies, semen analysis and spinal taps are just a few of the medical diagnostic procedures that are performed on patients diagnose diseases and conditions. These classification procedures do not i...
nvolve x-ray imaging or a surgical procedure, but, involve taking measurements and samples of fluids, tissues and cells. Learn more about diagnostic procedures from our experts.
More