A thoracoscopy is a test that can be used to diagnose lung cancer. During this procedure, a surgeon uses a thin, lighted tube connected to a video camera and monitor to view the space between the lungs and chest wall. He then removes small pieces of tissue for examination under a microscope.

Thoracoscopy is commonly called VATS (video-assisted thoracic surgery). This examination checks whether a fluid buildup in the lungs (pleural effusion) is the result of cancer spread to the tissues lining the lungs or related to some other condition, such as heart failure or an infection.
Thoracoscopy is a surgical procedure to look at the organs inside the chest to check for abnormal areas. An incision (cut) is made between two ribs, and a thoracoscope is inserted into the chest. A thoracoscope is a thin, tube-like instrument with a light and a lens for viewing. It may also have a tool to remove tissue or lymph node samples, which are checked under a microscope for signs of cancer. In some cases, this procedure is used to remove part of the esophagus or lung. If certain tissues, organs or lymph nodes can't be reached, a thoracotomy may be done. In this procedure, a larger incision is made between the ribs, and the chest is opened.
Continue Learning about Diagnostic Procedures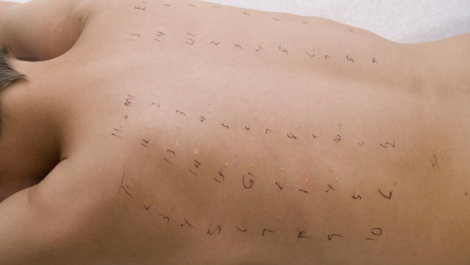 Allergy tests, echocardiograms, biopsies, semen analysis and spinal taps are just a few of the medical diagnostic procedures that are performed on patients diagnose diseases and conditions. These classification procedures do not i...
nvolve x-ray imaging or a surgical procedure, but, involve taking measurements and samples of fluids, tissues and cells. Learn more about diagnostic procedures from our experts.
More