Narrow band imaging (NBI) helps detect precancerous changes in the mucosa (lining) of the esophagus and intestines earlier than with standard imaging techniques, potentially reducing the mortality associated with esophageal and colorectal cancers. NBI illuminates the mucosa with wavelengths of narrow bands of blue and green light. This light allows doctors to better see the capillaries, veins, and other subtle tissue structures in the mucosa by optimizing the absorbance and scattering characteristics of light. Superficial blood vessels appear brown under NBI. Since precancerous areas of the mucosa often contain an increased concentration of this blood supply, NBI is an ideal technology to improve the appearance of these areas because it shows increased vascularity and can be thought of as outlining the polyps.
NBI may improve the detection of precancerous cells in patients with Barrett's esophagus, a condition in which cells in the lining the esophagus (the tube that connects the mouth to the stomach) change, usually because of exposure to stomach acid. The typical standard of care for monitoring patients with Barrett's esophagus includes many random biopsies in the length of the esophagus. However, by using NBI, doctors can detect abnormal mucosa and target biopsies to only those areas that appear irregular. Indeed, research has shown this approach reduces the number of biopsies needed to perform a thorough endoscopic examination, while increasing the accuracy of diagnosing cancerous cells in patients with this condition. In addition, doctors are using NBI to detect precancerous changes in patients with inflammatory bowel disease who are at risk for developing colorectal cancer.
Continue Learning about Diagnostic Procedures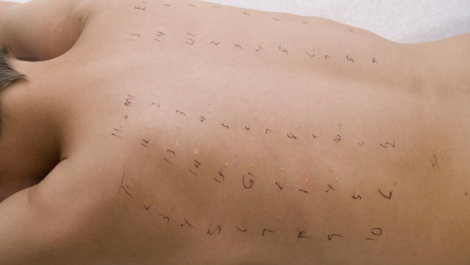 Allergy tests, echocardiograms, biopsies, semen analysis and spinal taps are just a few of the medical diagnostic procedures that are performed on patients diagnose diseases and conditions. These classification procedures do not i...
nvolve x-ray imaging or a surgical procedure, but, involve taking measurements and samples of fluids, tissues and cells. Learn more about diagnostic procedures from our experts.
More