Pulse oximetry screening is done when a baby is at least 24 hours of age, or as late as possible if the baby is to be discharged from the hospital before he or she is 24 hours of age.

The test is done using a machine called a pulse oximeter, with sensors placed on the baby's skin. The test is painless and takes only a few minutes.

The presence of the CDC logo and CDC content on this page should not be construed to imply endorsement by the US Government of any commercial products or services, or to replace the advice of a medical professional. The mark "CDC" is licensed under authority of the PHS.
The pulse oximeter has a lighted probe that is temporarily attached to the baby's finger, ear lobe or foot. The light is not hot and will not cause a burn if left attached to the body. Once the baby's finger is attached to the probe (usually by a sticker), the red light of the probe reads the amount of oxygen carried by the blood. The oxygen level is tested in both arms and both feet. With some kinds of congenital heart disease, the numbers can be different in the arms compared to the legs. It also helps to validate the test to do it in all of the extremities. The time required to complete this test is approximately 1 to 5 minutes.
Continue Learning about Diagnostic Procedures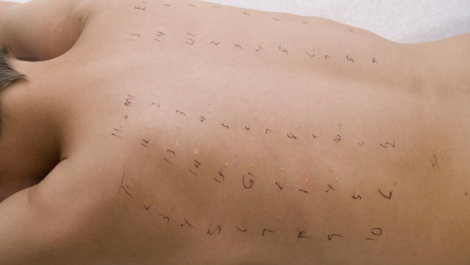 Allergy tests, echocardiograms, biopsies, semen analysis and spinal taps are just a few of the medical diagnostic procedures that are performed on patients diagnose diseases and conditions. These classification procedures do not i...
nvolve x-ray imaging or a surgical procedure, but, involve taking measurements and samples of fluids, tissues and cells. Learn more about diagnostic procedures from our experts.
More